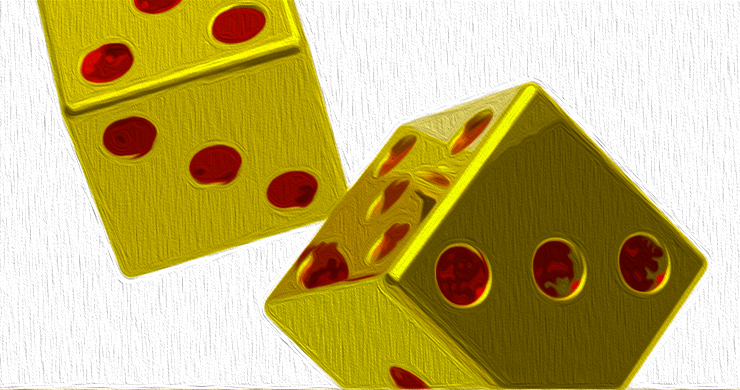 Introduction
The National Pension Service of South Korea, the world's third-largest pension fund, has made its first entry into the cryptocurrency sector. According to regulatory filings with the U.S. Securities and Exchange Commission (SEC), the pension fund purchased 282,673 shares of Coinbase Global in the third quarter of 2023. This significant transaction, valued at approximately $20 million, highlights the growing interest of institutional investors in the crypto market.
About the National Pension Service
Established in 1988, the National Pension Service (NPS) serves as South Korea's public pension fund. Managed by the National Pension Service Investment Management (NPSIM), the scheme requires enrollment for both Korean citizens and foreign residents in Korea. With assets worth around $755 billion, the NPS is a major player in the global investment landscape.
NPS Investment in Coinbase Global
The recent SEC filing revealed that the NPS invested in Coinbase Global, a leading cryptocurrency exchange listed on Nasdaq as COIN. The pension fund acquired 282,673 shares at a cost of $20 million. Since the purchase, the value of these shares has appreciated by 40%. The average purchase price was $70.5 per share, and the current trading price is $98.15 per share. This investment reflects the NPS's strategy of opting for lower-risk alternatives within the crypto sector.
NPS Performance and Crypto Sector Investments
In 2022, the NPS experienced a negative accumulated return of -79.6 trillion won ($60.17 billion), resulting in an annualized return of -8.22%. However, this year has been more favorable, with a positive return of 95.2 trillion won ($71.96 billion) so far. The NPS's decision to invest in the crypto sector might be an attempt to offset the losses incurred last year. By diversifying its portfolio and exploring new investment avenues, the pension fund aims to optimize returns and mitigate risks.
Implications and Future Outlook
The NPS's entry into the cryptocurrency sector through its investment in Coinbase Global signifies the increasing acceptance and mainstream adoption of digital assets. Institutional investors, like pension funds, are recognizing the potential of cryptocurrencies and blockchain technology. This move also aligns with a global trend where entities choose to invest in publicly traded companies operating within the crypto sector.
As the crypto market continues to evolve and mature, it is likely that more institutional investors will follow suit and allocate funds to digital assets. This increased participation from traditional financial institutions could contribute to the growth and stabilization of the crypto market.
Conclusion
The National Pension Service's $20 million investment in Coinbase shares demonstrates its confidence in the future of the crypto sector. As institutional investors embrace cryptocurrencies, the market is poised for further development and expansion. The NPS's foray into the crypto market serves as a testament to the growing importance of digital assets in the global investment landscape.
What are your thoughts on the NPS's investment in Coinbase shares? Share your opinions and insights in the comments section below.
Frequently Asked Questions
Is it possible to hold a gold ETF within a Roth IRA

You may not have this option with a 401(k), however, you might want to consider other options, like an Individual retirement account (IRA).
A traditional IRA allows contributions from both employee and employer. You can also invest in publicly traded businesses by creating an Employee Stock Ownership Plan (ESOP).
An ESOP provides tax advantages because employees share ownership of company stock and profits the business generates. The money invested in the ESOP is then taxed at lower rates than if it were held directly in the hands of the employee.
An Individual Retirement Annuity (IRA) is also available. An IRA allows for you to make regular income payments during your life. Contributions to IRAs will not be taxed
Is the government allowed to take your gold

You own your gold and therefore the government cannot seize it. You earned it through hard work. It is yours. There may be exceptions to this rule. You could lose your gold if convicted of fraud against a federal government agency. If you owe taxes, your precious metals could be taken away. However, if you do not pay your taxes, you can still keep your gold even though it is considered property of the United States Government.
Do you need to open a Precious Metal IRA

The most important thing you should know before opening an IRA account is that precious metals are not covered by insurance. There are no ways to recover the money you lost in an investment. This includes any loss of investments from theft, fire, flood or other circumstances.
Investing in physical gold and silver coins is the best way to protect yourself from this type of loss. These items are timeless and have a lifetime value. You would probably get more if you sold them today than you paid when they were first created.
When opening an IRA account, make sure you choose a reputable company offering competitive rates and high-quality products. It is also a smart idea to use a third-party trustee who will help you have access to your assets at all times.
When you open an account, keep in mind that you won't receive any returns until your retirement. Keep your eyes open for the future.
Are gold investments a good idea for an IRA?

Any person looking to save money is well-served by gold. You can also diversify your portfolio by investing in gold. But gold has more to it than meets the eyes.
It has been used as a currency throughout history and is still a popular method of payment. It's sometimes called "the world's oldest money".
But unlike paper currencies, which governments create, gold is mined out of the earth. Because it is rare and difficult to make, it is extremely valuable.
The supply-demand relationship determines the gold price. The economy that is strong tends to be more affluent, which means there are less gold miners. Gold's value rises as a result.
The flip side is that people tend to save money when the economy slows. This causes more gold to be produced, which lowers its value.
This is why investing in gold makes sense for individuals and businesses. If you make an investment in gold, you can reap the economic benefits whenever the economy is growing.
Also, your investments will earn you interest which can help increase your wealth. Plus, you won't lose money if the value of gold drops.
Statistics
External Links
How To
Gold IRAs are a growing trend

Investors seek diversification and protection against inflation by using gold IRAs.
Owners of the gold IRA can use it to invest in physical bars and bullion gold. This IRA can be used to grow your wealth tax-free and is an alternative option to stocks and bonds.
A gold IRA allows investors to manage their assets without worrying about market volatility. Investors can protect themselves from inflation and other possible problems by using the gold IRA.
Investors also have the benefit of physical gold, which has unique properties such durability, portability and divisibility.
The gold IRA also offers many other benefits, such as the ability to quickly transfer the ownership of the gold to heirs, and the fact the IRS doesn't consider gold a currency.
All this means that the gold IRA is becoming increasingly popular among investors seeking a haven during financial uncertainty.
—————————————————————————————————————————————————————————————–
By: Jamie Redman
Title: National Pension Service of South Korea Acquires 282,673 Shares of Coinbase Global
Sourced From: news.bitcoin.com/south-koreas-national-pension-service-dives-into-crypto-with-20m-coinbase-investment/
Published Date: Fri, 17 Nov 2023 09:00:12 +0000
Did you miss our previous article…
https://altcoinirareview.com/bitcoin-technical-analysis-38k-resistance-level-holds-btc-back/