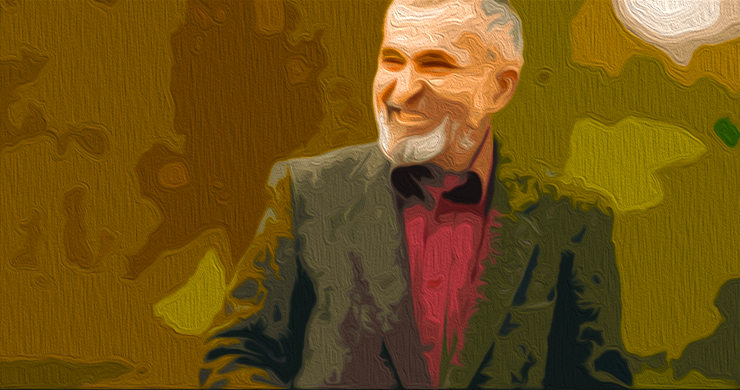 UBS Group AG Expands Offerings in Hong Kong
UBS Group AG, the Swiss financial services giant, has reportedly started offering wealthy clients in Hong Kong access to crypto exchange-traded funds (ETFs). These ETFs have received regulatory approval from the Securities and Futures Commission (SFC) in Hong Kong.
Citing a source familiar with the matter, Bloomberg reported that UBS is allowing its wealthy clients to trade three crypto ETFs starting this Friday. The three ETFs that have been authorized by the SFC are the Samsung Bitcoin Futures Active ETF, CSOP Bitcoin Futures ETF, and CSOP Ether Futures ETF.
Hong Kong's Crypto Regulatory Framework
Hong Kong introduced a new regulatory framework for crypto assets in June, which allows licensed crypto exchanges to offer trading services to individuals and institutions. According to the rules set by the SFC, retail investors can trade major cryptocurrencies on licensed exchanges. The regulator is also evaluating the possibility of approving spot crypto ETFs in the future.
UBS is taking steps to educate its clients about the risks associated with crypto-related investments. The financial services company is providing access to educational materials to enhance their understanding of the crypto market.
Competition in Hong Kong's Crypto Market
UBS is not the only financial institution to offer crypto ETFs to its clients in Hong Kong. In June, HSBC, a British megabank, also started offering the trading of crypto ETFs to its customers in the city.
Hong Kong aims to establish itself as a leading financial center and a crypto hub. However, recent setbacks, such as the cryptocurrency fraud scandal involving JPEX, a local crypto exchange, have hindered its progress. As a result, the Hong Kong Monetary Authority has announced plans to expand its crypto supervision. The SFC has also published a list of companies seeking to operate crypto trading platforms in the city.
Final Thoughts
The decision by UBS to offer wealthy clients access to crypto ETFs in Hong Kong reflects the growing interest and demand for digital assets among high-net-worth individuals. As the regulatory framework for cryptocurrencies continues to evolve, more financial institutions are likely to enter the market and provide additional investment opportunities for their clients.
What are your thoughts on UBS allowing wealthy clients access to crypto ETFs? Let us know in the comments section below.
Frequently Asked Questions
How Much of Your IRA Should Include Precious Metals?

It is important to remember that precious metals can be a good investment for anyone. You don't need to be rich to make an investment in precious metals. There are many ways to make money on silver and gold investments without spending too much.
You might think about buying physical coins such a bullion bar or round. Also, you could buy shares in companies producing precious metals. You might also want to use an IRA rollover program offered through your retirement plan provider.
You will still reap the benefits of owning precious metals, regardless of which option you choose. They offer the potential for long-term, sustainable growth even though they aren't stocks.
And, unlike traditional investments, their prices tend to rise over time. This means that if you decide on selling your investment later, you'll likely get more profit than you would with traditional investing.
Do You Need to Open a Precious Metal IRA

Precious metals are not insured. This is the most important fact to know before you open an IRA account. There are no ways to recover the money you lost in an investment. This includes all investments that are lost to theft, fire, flood, or other causes.
You can protect yourself against such losses by purchasing physical gold and silver coins. These items have been around for thousands of years and represent real value that cannot be lost. They are likely to fetch more today than the price you paid for them in their original form.
Consider a reputable business that offers low rates and good products when opening an IRA. It's also wise to consider using a third-party custodian who will keep your assets safe while giving you access to them anytime.
If you decide to open an account, remember that you won't see any returns until after you retire. Remember the future.
What is a Precious Metal IRA, and how can you get one?

An IRA with precious metals allows you to diversify retirement savings into gold and silver, palladium, rhodiums, iridiums, osmium, or other rare metals. These are "precious metals" because they are hard to find, and therefore very valuable. These are excellent investments that will protect your wealth from inflation and economic instability.
Precious metals often refer to themselves as "bullion." Bullion refers simply to the physical metal.
Bullion can be purchased via a variety of channels including online sellers, large coin dealers, and grocery stores.
An IRA for precious metals allows you to directly invest in bullion instead of purchasing stock shares. This will ensure that you receive annual dividends.
Precious metal IRAs do not require paperwork nor annual fees, unlike regular IRAs. Instead, your gains are subject to a small tax. Plus, you can access your funds whenever you like.
Statistics
External Links
How To
Investing in gold vs. investing in stocks

This might make it seem very risky to invest gold as an investment tool. This is because most people believe that it is no longer economically profitable to invest gold. This belief comes from the fact most people see gold prices falling due to the global economy. They think that they would lose money if they invested in gold. There are many benefits to investing in gold. Below we'll look at some of them.
Gold is one of the oldest forms of currency known to man. There are records of its use going back thousands of years. People around the world have used it as a store of value. Even today, countries such as South Africa continue to rely heavily on it as a form of payment for their citizens.
You must first decide how much you are willing and able to pay per gram to decide whether or not gold should be your investment. When looking into buying gold bullion, you must decide how much you are willing to spend per gram. If you don't know the current market rate for gold bullion, you can always consult a local jeweler to get their opinion.
It is also worth noting that although gold prices have declined recently, the cost of producing gold has increased. Although the price of gold has dropped, production costs have not.
It is important to keep in mind the amount you plan to purchase of gold when you're weighing whether or not it is worth your time. It makes sense to save any gold you don't need to purchase if your goal is to use it for wedding rings. But, if your goal is to make long-term investments in gold, this might be worth considering. If you sell your gold for more than you paid, you can make a profit.
We hope this article helped you to gain a better appreciation of gold as a tool for investment. It is important to research all options before you make any decision. Only after doing so can you make an informed decision.
—————————————————————————————————————————————————————————————–
By: Kevin Helms
Title: UBS Offers Wealthy Clients Access to Crypto ETFs in Hong Kong
Sourced From: news.bitcoin.com/swiss-financial-giant-ubs-now-offers-crypto-etfs-to-wealthy-clients-in-hong-kong-report/
Published Date: Sat, 11 Nov 2023 05:30:25 +0000
Did you miss our previous article…
https://altcoinirareview.com/the-impact-of-jerome-powells-remarks-on-the-economy-and-financial-markets/