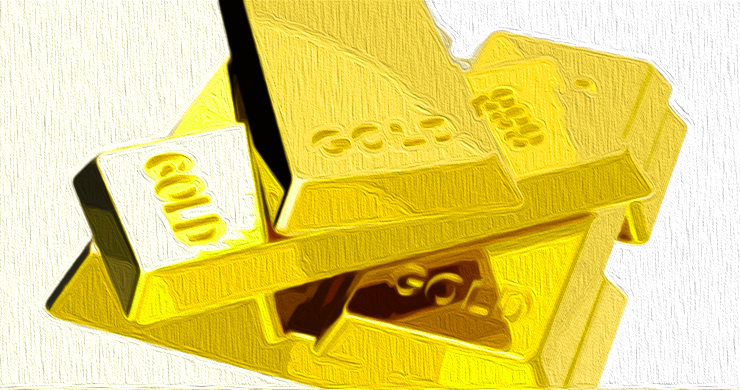 FTX Founder Faces Intensive Cross-Examination by Prosecutors in Ongoing Trial
Sam Bankman-Fried, the founder of FTX, faced rigorous questioning from federal prosecutors on Wednesday regarding his practices of deleting messages and the alleged use of customer funds during his tenure as CEO of the now-defunct crypto exchange.
Prosecutors Probe Use of Encrypted Messaging App Signal
The prosecutors focused their inquiry on Bankman-Fried's use of the encrypted messaging app Signal, specifically his utilization of the auto-delete feature in 2021. Bankman-Fried admitted that he did not seek explicit legal approval for deleting messages but believed that it was permitted under FTX's document retention policy implemented that year. The Inner City Press recorded Bankman-Fried's testimony.
Failure to Preserve Messages and Violation of Policy
When asked whether he should have retained conversations with former Alameda CEO Caroline Ellison, including financial spreadsheets, Bankman-Fried acknowledged that such discussions did not require reporting. However, prosecutors questioned whether he violated the policy by deleting messages related to the closure of Alameda and its reported $13 billion deficit. Bankman-Fried responded by saying, "I don't recall such conversations."
Questions Regarding FTX Customer Funds and North Dimension Bank Accounts
Prosecutors also inquired about the transfer of FTX customer funds through North Dimension bank accounts, associated with Alameda. Although Bankman-Fried signed documents identifying it as a trading firm, he claimed to be unaware of any actual trading activities. When asked if he had discussed the use of the account to accept customer funds with lawyers, he replied, "I'm not entirely sure."
Failure to Discuss Funds Originating from FTX Customer Accounts
Bankman-Fried stated that he did not inform lawyers that the funds were sourced from FTX customer accounts. He clarified, "I would not characterize it that way. So no, I didn't discuss that with lawyers." Throughout his testimony, Bankman-Fried maintained that he did not engage in embezzlement of customer assets, even when not obligated to respond to the prosecutor's question. However, he emphasized the importance of providing an answer.
Bankman-Fried's defense attorney, Mark Cohen, reminded him that he was not obligated to answer after a sustained period of questioning. Cohen remarked, "Haven't you been here for four weeks?"
Continuation of Proceedings and Bankman-Fried's Plea
The proceedings in Judge Kaplan's courtroom will resume on Friday morning. The prosecution team is expected to conduct an extensive line of inquiry. Despite facing multiple charges, Bankman-Fried has maintained his innocence and pleaded not guilty to all allegations. It's worth noting that the federal prosecutors conducted their interrogation without the presence of a jury.
What are your thoughts on Bankman-Fried's testimony and cross-examination by federal prosecutors? Share your opinions in the comments section below.
Frequently Asked Questions
How much gold should you have in your portfolio?

The amount of capital required will affect the amount you make. For a small start, $5k to $10k is a good range. As you grow, you can move into an office and rent out desks. This way, you don't have to worry about paying rent all at once. Only one month's rent is required.
Also, you need to think about the type of business that you are going to run. My company is a website creator. We charge our clients about $1000-2000 per monthly depending on what they order. Consider how much you expect to make from each client, if you decide to do this kinda thing.
You won't get a monthly paycheck if you work freelance. This is because freelancers are paid. You might get paid only once every six months.
So you need to decide what kind of income you want to generate before you know how much gold you will need.
I recommend starting with $1k to $2k of gold, and then growing from there.
Do you need to open a Precious Metal IRA

Before opening an IRA, it is important to understand that precious metals aren't covered by insurance. If you lose money in your investment, nothing can be done to recover it. All your investments can be lost due to theft, fire or flood.
It is best to invest in physical gold coins and silver coins to avoid this type loss. These items have been around for thousands of years and represent real value that cannot be lost. They are likely to fetch more today than the price you paid for them in their original form.
Choose a reputable company with competitive rates and quality products if you are looking to open an IRA. A third-party custodian is a good option. They will protect your assets while giving you easy access whenever you need them.
Remember that you will not see any returns unless you are retired if you open an Account. Keep your eyes open for the future.
How does gold perform as an investment?

The price of gold fluctuates based on supply and demand. It is also affected negatively by interest rates.
Gold prices are volatile due to their limited supply. In addition, there is a risk associated with owning physical gold because you have to store it somewhere.
What are some of the benefits of a gold IRA

You can save money on retirement by putting your money into an Individual Retirement Account. You can withdraw it at any time, but it is tax-deferred. You have complete control over how much you take out each year. There are many types of IRAs. Some are more suitable for students who wish to save money for college. Some are for investors who seek higher returns. Roth IRAs, for example, allow people to contribute after they turn 59 1/2. They also pay taxes on any earnings when they retire. These earnings don't get taxed if they withdraw funds. This type of account might be a good choice if your goal is to retire early.
An IRA with a gold status is like any other IRA because you can put money into different asset classes. Unlike a regular IRA where you pay taxes on gains, a gold IRA doesn't require you to worry about taxation while you wait to get them. For people who would rather invest than spend their money, gold IRA accounts are a good option.
Another benefit to owning IRA gold is the ability to withdraw automatically. It means that you don't have to remember to make deposits every month. You could also set up direct debits to never miss a payment.
Gold is one of today's most safest investments. Because it isn't tied to any specific country, gold's value tends to stay stable. Even during economic turmoil, gold prices tend to stay relatively stable. Gold is a good option for protecting your savings from inflation.
Should You Get Gold?

Gold was considered a safety net for investors during times of economic turmoil in the past. Many people today are moving away from stocks and bonds to look at precious metals, such as gold, as a way to diversify their investments.
The trend for gold prices has been upward in recent years but they still remain low relative to other commodities like silver and oil.
Experts think this could change quickly. Experts believe that gold prices could skyrocket in the face of another global financial crisis.
They also note that gold is increasingly popular because of its perceived intrinsic value and potential return.
Here are some things to consider if you're considering investing in gold.
Before you start saving money for retirement, think about whether you really need it. You can save money for retirement even if you don't invest in gold. That said, gold does provide an additional layer of protection when you reach retirement age.
Second, be sure to understand your obligations before you purchase gold. Each account offers different levels of security and flexibility.
Don't forget that gold does not offer the same safety level as a bank accounts. If you lose your gold coins, you may never recover them.
If you are thinking of buying gold, do your research. And if you already own gold, ensure you're doing everything possible to protect it.
What are the advantages of a IRA with a gold component?

Many benefits come with a gold IRA. It is an investment vehicle that can diversify your portfolio. You decide how much money you want to put into each account, and when you want it to be withdrawn.
You also have the option to transfer funds from other retirement plans into a IRA. This is a great way to make a smooth transition if you want to retire earlier.
The best thing is that investing in gold IRAs doesn't require any special skills. These IRAs are available at all banks and brokerage houses. You do not need to worry about fees and penalties when you withdraw money.
There are, however, some drawbacks. Gold is historically volatile. Understanding why you want to invest in gold is essential. Are you looking for growth or safety? Are you looking for growth or insurance? Only once you know, that will you be able to make an informed decision.
If you are planning to keep your Gold IRA indefinitely you will want to purchase more than one ounce. A single ounce isn't enough to cover all of your needs. Depending on your plans for using your gold, you may need multiple ounces.
If you're planning to sell off your gold, you don't necessarily need a large amount. You can even manage with one ounce. These funds won't allow you to purchase anything else.
Statistics
External Links
How To
The growing trend of gold IRAs

Investors are increasingly turning to gold IRAs as a way to diversify and protect their portfolios from inflation.
Owners can invest in gold bars and bullion with the gold IRA. It can be used for tax-free growth and provides an alternative investment option for those concerned about stocks and bonds.
A gold IRA allows investors to manage their assets without worrying about market volatility. The gold IRA can be used to protect against inflation or other potential problems.
Physical gold is also a great investment option, as it has unique properties like durability, portability, divisibility, and portability.
In addition, the gold IRA offers several other advantages, including the ability to quickly transfer ownership of the gold to heirs and the fact that the IRS does not consider gold a currency or a commodity.
This means that investors who are looking for financial safety and security are becoming more interested in the gold IRA.
—————————————————————————————————————————————————————————————–
By: Jamie Redman
Title: Prosecutors Question Sam Bankman-Fried's Memory in FTX Case Without Jury
Sourced From: news.bitcoin.com/prosecutors-probe-sam-bankman-frieds-memory-in-ftx-case-without-jury/
Published Date: Fri, 27 Oct 2023 13:30:55 +0000
Did you miss our previous article…
https://altcoinirareview.com/the-longevity-of-bitcoin-examined-insights-from-market-strategist-gareth-soloway/