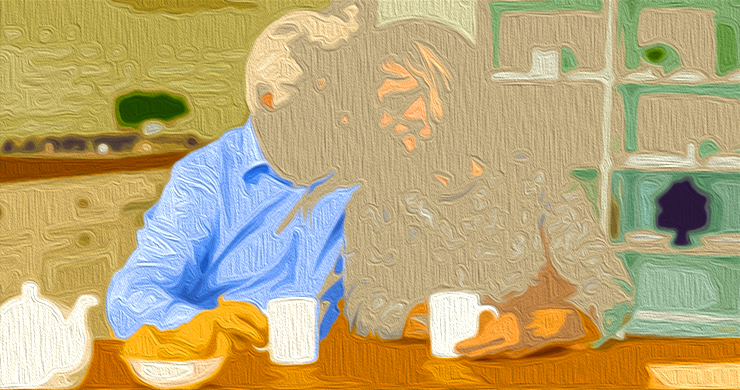 A courtroom drama unfolded this week as Nishad Singh, the former Engineering Director at FTX, took the stand against his ex-employer, Sam Bankman-Fried. Singh shared startling revelations about a software glitch that concealed a staggering amount of missing funds and the extravagant spending on celebrities and real estate.
Nishad Singh's Accusations: The $8 Billion Glitch and Bankman-Fried's Spending Habits
Singh made shocking claims in court about a coding error he was partially responsible for. This error, he alleged, compromised the appropriate accounting of FTX and Alameda Research. It enabled Alameda to stealthily accumulate a negative balance of $8 billion using customer funds.
"The glitch hindered the accurate accounting of the fiat@ FTX account, leading to an $8 billion discrepancy," Singh claimed. He further stated that he had overheard a discussion between Gary and Adam Yedidia about it. Matthew Russell Lee from the Inner City Press reported these revelations.
Unchecked Expenditure and Celebrity Encounters
Singh did not mince words about Bankman-Fried's lavish spending habits. He mentioned a $30 million penthouse in the Bahamas, which he considered "overly extravagant." According to him, FTX spent over $1 billion on celebrity endorsements, real estate, and lavish parties.
Singh shared his experiences at these events, such as one where he saw Katy Perry, Orlando Bloom, Michael Kives, and Sam Bankman-Fried himself. He raised his concerns about these deals with Bankman-Fried, but they were dismissed.
Singh's Emotional Testimony
Singh admitted feeling "betrayed" and questioned Bankman-Fried about the increasing debt of Alameda. However, he claimed, his concerns were met with indifference. Despite a one-hour private conversation, Singh was still apprehensive about leaving, fearing it would trigger FTX's downfall.
Singh also described Bankman-Fried's physical "tics" and claimed he was pressured to take over responsibilities so that Bankman-Fried could focus on deals. Singh admitted being scared during this time.
Allegations of Illicit Political Donations
Despite his apprehensions, Singh claims he followed orders to process political donations through his personal account at Wells Fargo. He shed light on a Signal chat for alleged funds laundering, aptly named "Donation Processing," involving Bankman-Fried's brother, Gabe.
Singh confessed he used Prime Trust and Wells Fargo accounts to channel contributions, supposedly provided illegally by Alameda, to Democrats at Bankman-Fried's behest. These donations were allegedly made under Singh's name for appearance's sake.
Singh's Testimony: A Game-Changer?
After pleading guilty, Singh is now a cooperating witness against Bankman-Fried. His testimony presents an inside look at the misuse of customer funds, acknowledged coding errors, and a high-life culture that potentially contributed to FTX's shocking downfall.
What is your perspective on Nishad Singh's explosive testimony? Share your insights and views on this issue.
Frequently Asked Questions
What's the advantage of a Gold IRA?

The benefits of a gold IRA are many. You can diversify your portfolio with this investment vehicle. You control how much money goes into each account and when it's withdrawn.
You also have the option to transfer funds from other retirement plans into a IRA. This is a great way to make a smooth transition if you want to retire earlier.
The best thing about investing in gold IRAs is that you don't need any special skills. They are offered by most banks and brokerage companies. Withdrawals can happen automatically, without any fees or penalties.
That said, there are drawbacks too. Gold is known for being volatile in the past. Understanding why you want to invest in gold is essential. Are you looking for growth or safety? Are you looking for growth or insurance? Only by knowing the answer, you will be able to make an informed choice.
You might want to buy more gold if you intend to keep your gold IRA for a long time. A single ounce will not be sufficient to meet all your requirements. Depending on your plans for using your gold, you may need multiple ounces.
You don't need to have a lot of gold if you are selling it. Even one ounce is enough. But, those funds will not allow you to buy anything.
What Does Gold Do as an Investment Option?

The supply and the demand for gold determine how much gold is worth. Interest rates also have an impact on the price of gold.
Because of their limited supply, gold prices can fluctuate. Additionally, physical gold can be volatile because it must be stored somewhere.
What is a gold IRA account?

People who wish to invest in precious metals can use Gold Ira accounts as a tax-free investment vehicle.
You can purchase physical bullion gold coins at any point in time. You don't have to wait to begin investing in gold.
Owning gold as an IRA has the advantage of allowing you to keep it forever. Your gold assets will not be subjected tax upon your death.
Your gold is passed to your heirs without capital gains tax. And because your gold remains outside of the estate, you aren't required to include it in your final estate report.
First, an individual retirement account will be set up to allow you to open a golden IRA. Once you've done so, you'll be given an IRA custodian. This company acts in the role of a middleman between your IRS agent and you.
Your gold IRA custodian will handle the paperwork and submit the necessary forms to the IRS. This includes filing annual reporting.
Once your gold IRA is established, you can purchase gold bullion coins. The minimum deposit required to purchase gold bullion coins is $1,000 A higher interest rate will be offered if you invest more.
You will pay taxes when you withdraw your gold from your IRA. If you take out the whole amount, you'll be subject to income taxes as well as a 10 percent penalty.
However, if you only take out a small percentage, you may not have to pay taxes. However, there are exceptions. However, there are exceptions. If you take 30% or more of your total IRA asset, you'll owe federal Income Taxes plus a 20% penalty.
It's best not to take out more 50% of your total IRA investments each year. You'll be facing severe financial consequences if you do.
Can I keep physical gold in an IRA?

Gold is money. Not just paper currency. It's an asset that people have used for thousands of years as a store of value, a way to keep wealth safe from inflation and economic uncertainty. Today, investors invest in gold as part a diversified portfolio. This is because gold tends do better in financial turmoil.
Many Americans now invest in precious metals. It's not guaranteed that you'll make any money investing gold, but there are several reasons it might be worthwhile to add gold to retirement funds.
Another reason is that gold has historically outperformed other assets in financial panic periods. The S&P 500 dropped 21 percent in the same time period, while gold prices rose by nearly 100 percent between August 2011-early 2013. Gold was one asset that outperformed stocks in turbulent market conditions.
The best thing about gold investing is the fact that there's virtually no counterparty risk. Even if your stock portfolio is down, your shares are still yours. If you have gold, it will still be worth your shares even if the company in which you invested defaults on its debt.
Finally, gold provides liquidity. This allows you to sell your gold whenever you want, unlike many other investments. The liquidity of gold makes it a good investment. This allows you take advantage of the short-term fluctuations that occur in the gold markets.
Statistics
External Links
How To
How to Hold Physical Gold in an IRA

The best way to invest in Gold is by purchasing shares of companies that produce it. However, there are risks associated with this strategy. It isn't always possible for these companies to survive. Even if they do survive, there is still the possibility of losing money to fluctuating gold prices.
Another option is to purchase physical gold. You can either open an account with a bank, online bullion dealer, or buy gold directly from a seller you trust. These options offer the convenience of easy access, as you don't need stock exchanges to do so. You can also make purchases at lower prices. It's easier to track how much gold is in your possession. So you can see exactly what you have paid and if you missed any taxes, you will get a receipt. You are also less likely to be robbed than investing in stocks.
There are however some disadvantages. There are some disadvantages, such as the inability to take advantage of investment funds and interest rates from banks. It won't allow you to diversify any of your holdings. Instead, you'll be stuck with what's been bought. Finally, the taxman might want to know where your gold has been placed!
Visit BullionVault.com to find out more about gold buying in an IRA.
—————————————————————————————————————————————————————————————–
By: Jamie Redman
Title: Exposing the $8 Billion Glitch and Extravagant Expenditures: An Inside Story from FTX's Former Engineering Director
Sourced From: news.bitcoin.com/ftx-engineer-reveals-8b-bug-lavish-spending-and-political-donations-in-explosive-testimony-against-bankman-fried/
Published Date: Mon, 16 Oct 2023 22:30:13 +0000
Did you miss our previous article…
https://altcoinirareview.com/bitcoin-and-ethereum-market-dynamics-bitcoin-approaches-28000-amidst-rising-grayscale-etf-expectations/