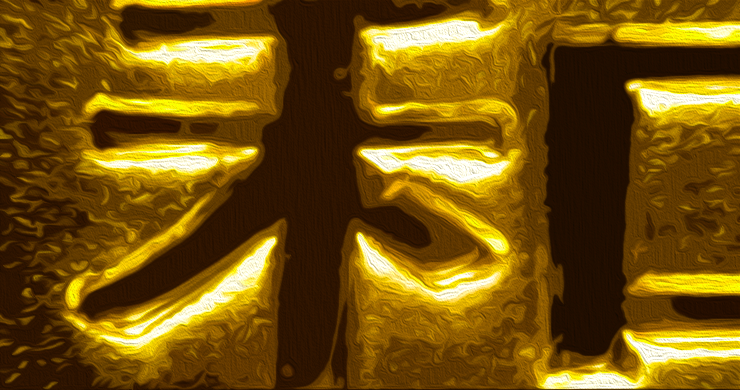 The Central Bank of Nigeria (CBN) recently decided to lift the foreign exchange restrictions on the importation of 43 items. The bank had initially imposed these restrictions in 2015 and acknowledges that they may have contributed to the devaluation of the naira in the parallel foreign exchange market. This article discusses the reasons behind this decision and its potential impact on Nigeria's economy.
Unifying the Local Currency's Multiple Exchange Rates
The announcement to lift the foreign exchange restrictions came on October 12. The Central Bank explained that this move aligns with its broader objective of unifying the local currency's multiple exchange rates and controlling inflation. Prior to the reforms introduced by Nigerian President Bola Tinubu, the local currency had traded at just under N500 per dollar for more than a year.
Nigeria's Foreign Exchange Market Reforms
According to the Central Bank, the previously imposed restrictions were forcing importers to seek scarce resources on the parallel market. On this market, where U.S. dollars are widely available, importers had to pay premiums starting from 20%. Some economic experts contended that the official exchange rate significantly overvalued the local currency. Some even urged the central bank to devalue the naira-to-dollar exchange rate, but this suggestion was declined.
Transitioning to a Flexible Exchange Rate Regime
Following his inauguration, President Tinubu reportedly directed the CBN to abandon the fixed exchange rate regime. He reasoned that the restrictions were driving importers into the parallel market, creating an excessive demand for foreign exchange. This demand surge weakened the parallel-market exchange rate and resulted in price inflation.
Implications of Removing Forex Restrictions
Under the leadership of Olayemi Michael Cardoso, the Central Bank voiced concerns over the widening gap between the official and parallel market exchange rates. The bank suggested that the rate "was not setting a clearing price." By lifting the restrictions, the CBN expects to foster "orderliness and professional conduct" and allow market forces to determine the exchange rate.
Beneficial Outcomes for Local Producers and Consumers
The Central Bank also expressed optimism that the removal of restrictions could bring benefits for local producers and consumers. Local producers could enjoy cheaper imported inputs, while consumers could benefit from lower-priced retail products. Additionally, the bank anticipates that this policy shift could lead to the re-opening of closed factories, potentially boosting the country's economy.
What's Next for Nigeria's Economy?
As the Central Bank of Nigeria moves forward with this change, it is crucial to monitor its impact on the country's economy. The decision to lift foreign exchange restrictions could have far-reaching implications, from the prices consumers pay for goods to the operations of local businesses. Time will reveal the full impact of this significant policy shift.
Frequently Asked Questions
Is physical gold allowed in an IRA.

Not just paper money or coins, gold is money. People have been using gold for thousands of years to store their wealth and protect it from economic instability and inflation. Investors today use gold to diversify their portfolios because gold is more resilient to financial turmoil.
Today, Americans prefer precious metals like silver and gold to stocks and bonds. While owning gold doesn't guarantee you'll make money investing in gold, there are several reasons why it may make sense to consider adding gold to your retirement portfolio.
Another reason is the fact that gold historically has performed better than other assets in times of financial panic. The S&P 500 declined 21 percent during the same period. Gold prices increased nearly 100 per cent between August 2011 – early 2013. Gold was one asset that outperformed stocks in turbulent market conditions.
Gold is one of the few assets that has virtually no counterparty risks. You still have your shares even if your stock portfolio falls. If you have gold, it will still be worth your shares even if the company in which you invested defaults on its debt.
Finally, gold offers liquidity. This means that you can sell gold anytime, regardless of whether or not another buyer is available. It makes sense to buy small quantities of gold, as it is more liquid than other investments. This allows one to take advantage short-term fluctuations within the gold price.
Do You Need to Open a Precious Metal IRA

You should be aware that precious metals cannot be covered by insurance. It is impossible to get back money if you lose your investment. All your investments can be lost due to theft, fire or flood.
It is best to invest in physical gold coins and silver coins to avoid this type loss. These items have been around thousands of years and are irreplaceable. These items are worth more today than they were when first produced.
Consider a reputable business that offers low rates and good products when opening an IRA. It is also a smart idea to use a third-party trustee who will help you have access to your assets at all times.
If you decide to open an account, remember that you won't see any returns until after you retire. So, don't forget about the future!
Should You Purchase Gold?

Gold was once considered an investment safe haven during times of economic crisis. Many people are now turning their backs on traditional investments like stocks and bonds, and instead look to precious metals like Gold.
The trend for gold prices has been upward in recent years but they still remain low relative to other commodities like silver and oil.
Experts believe this could change soon. According to them, gold prices could soar if there is another financial crisis.
They also noted that gold is growing in popularity because of its perceived value as well as potential return.
These are some important things to remember if your goal is to invest in gold.
Before you start saving money for retirement, think about whether you really need it. It is possible to save enough money to retire without investing in gold. However, when you retire at age 65, gold can provide additional protection.
Second, be sure to understand your obligations before you purchase gold. Each account offers different levels of security and flexibility.
Keep in mind that gold may not be as secure as a bank deposit. It is possible to lose your gold coins.
Do your research before you buy gold. You should also ensure that you do everything you can to protect your gold.
What Should Your IRA Include in Precious Metals?

It's important to understand that precious metals aren't only for wealthy people. They don't require you to be wealthy to invest in them. There are many ways that you can make money with gold and silver investments, even if you don't have much money.
You may consider buying physical coins such as bullion bars or rounds. Stocks in companies that produce precious materials could be purchased. Another option is to make use of the IRA rollover programs offered by your retirement plan provider.
Regardless of your choice, you'll still benefit from owning precious metals. Although they aren't stocks, they offer the possibility for long-term gains.
Their prices rise with time, which is a different to traditional investments. You'll probably make more money if your investment is sold down the line than traditional investments.
What are some of the benefits of a gold IRA

The best way to save money for retirement is to place it in an Individual Retirement Account. You can withdraw it at any time, but it is tax-deferred. You are in complete control of how much you take out each fiscal year. There are many types available. Some are better suited for people who want to save for college expenses. Some are better suited for investors who want higher returns. Roth IRAs are a way for individuals to make contributions after the age of 59 1/2, and then pay taxes on any earnings upon retirement. But once they start withdrawing funds, those earnings aren't taxed again. So if you're planning to retire early, this type of account may make sense.
Because it allows you money to be invested in multiple asset classes, a 'gold IRA' is similar to any other IRAs. Unlike a regular IRA you don't need to worry about taxes while you wait for your gains to be available. For people who would rather invest than spend their money, gold IRA accounts are a good option.
Another advantage to owning gold via an IRA is the ease of automatic withdraws. It means that you don't have to remember to make deposits every month. To ensure that you never miss a payment, you could set up direct debits.
Finally, gold remains one of the best investment options today. Because it's not tied to any particular country, its value tends to remain steady. Even in times of economic turmoil, gold prices tend not to fluctuate. This makes it a great investment option to protect your savings from inflation.
How do I open a Precious Metal IRA

First, decide if an Individual Retirement Account is right for you. If you do, you must open the account by completing Form 8606. Next, fill out Form 5204. This will determine the type of IRA that you are eligible for. This form should be completed within 60 days after opening the account. You can then start investing once you have this completed. You might also be able to contribute directly from the paycheck through payroll deduction.
You must complete Form 8903 if you choose a Roth IRA. Otherwise, the process is identical to an ordinary IRA.
To be eligible for a precious metals IRA, you will need to meet certain requirements. The IRS requires that you are at least 18 years old and have earned an income. You can't earn more than $110,000 per annum ($220,000 in married filing jointly) for any given tax year. And, you have to make contributions regularly. These rules are applicable whether you contribute through your employer or directly from the paychecks.
You can use a precious metals IRA to invest in gold, silver, palladium, platinum, rhodium, or even platinum. But, you'll only be able to purchase physical bullion. You won't have the ability to trade stocks or bonds.
You can also use your precious metals IRA to invest directly in companies that deal in precious metals. This option is available from some IRA providers.
However, there are two significant drawbacks to investing in precious metals via an IRA. First, they don't have the same liquidity as stocks or bonds. It is therefore harder to sell them when required. They don't yield dividends like bonds and stocks. You'll lose your money over time, rather than making it.
Statistics
External Links
How To
3 Ways to Invest in Gold for Retirement

It is important to understand the role of gold in your retirement plan. There are several options to invest in precious metals if your employer has a 401k. You may also want to consider investing in gold outside of your workplace. A custodial account can be opened by a brokerage firm like Fidelity Investments if you already have an IRA. If you don't have any precious metals yet, you might want to buy them from a reputable dealer.
These are three simple rules to help you make an investment in gold.
Buy Gold with Your Money – You don't need credit cards, or to borrow money to finance your investments. Instead, instead, transfer cash to your accounts. This will protect your against inflation and increase your purchasing power.
Physical Gold Coins: You should own physical gold coins, not just a certificate. The reason for this is that physical gold coins are much more easily sold than certificates. Physical gold coins are also free from storage fees.
Diversify Your Portfolio. – Do not put all your eggs into one basket. This is how you spread your wealth. You can invest in different assets. This reduces risk and allows you to be more flexible during market volatility.
—————————————————————————————————————————————————————————————–
By: Terence Zimwara
Title: Nigerian Central Bank Lifts Forex Restrictions: An Analysis
Sourced From: news.bitcoin.com/nigerian-central-bank-lifts-forex-restrictions-on-43-items-market-forces-to-determine-exchange-rate/
Published Date: Sun, 15 Oct 2023 07:30:06 +0000