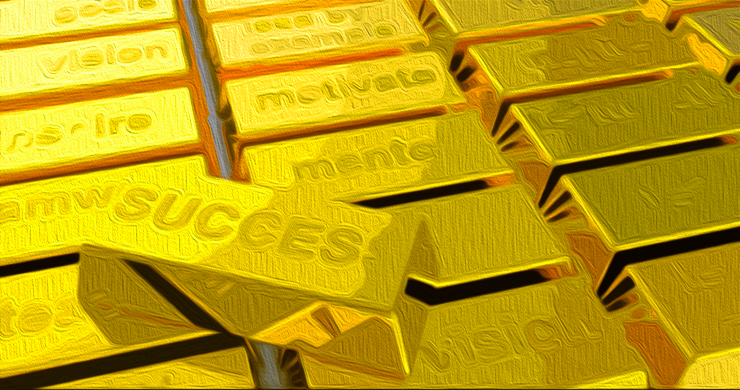 Renowned for its exquisite designs and high-performance vehicles, Ferrari, the Italian luxury sports car manufacturer, has announced that it will now accept cryptocurrency as a mode of payment. This move aligns with the worldwide market trend and dealer requests. The company believes this new payment method will extend their reach to potential customers who have the means to purchase a Ferrari but have not yet become clients.
Ferrari: A Pioneer in Accepting Cryptocurrencies
Ferrari, the iconic Italian automaker known for its luxury sports cars, has stepped into the digital age by accepting cryptocurrency payments within the United States. According to a Reuters report published on Saturday, Ferrari also intends to broaden the acceptance of cryptocurrency payments to Europe.
Enrico Galliera, Ferrari's Chief Marketing and Commercial Officer, shared that the decision to accept crypto payments was a response to requests from the market and dealers, many of whom are crypto investors. He said, "Some are young investors who have built their fortunes around cryptocurrencies. Some others are more traditional investors, who want to diversify their portfolios."
Galliera emphasized that accepting cryptocurrencies would help Ferrari connect with people who have not yet become clients but possess the financial means to purchase a Ferrari.
Transitioning to Crypto Payments: The Details
To smoothly facilitate cryptocurrency transactions in the U.S., Ferrari has partnered with Bitpay, a prominent cryptocurrency payment processor. At this point, Ferrari will only accept Bitcoin (BTC), Ether (ETH), and the stablecoin USDC for transactions.
Galliera also made it clear that there would be no changes in prices, fees, or surcharges for those who choose to pay with cryptocurrencies. The company plans to broaden its cryptocurrency payment acceptance to Europe by the first quarter of next year. Following this, the crypto payment option will be offered in other regions where such transactions are legal.
The Future of Ferrari and Cryptocurrency
Ferrari's largest market region includes Europe, the Middle East, and Africa (EMEA), accounting for 46% of the total car shipments in the first half of this year. Galliera shared that the interests in cryptocurrency transactions are consistent across the U.S. and Europe, with no significant differences observed.
The acceptance of cryptocurrency payments by Ferrari marks a significant shift in the luxury car industry's approach to digital currencies. As this trend continues, it will be interesting to see how other luxury brands adapt to this new digital age.
What are your thoughts on Ferrari's decision to accept cryptocurrency payments for their luxury sports cars? Share your thoughts below.
Frequently Asked Questions
What is the tax on gold in an IRA

The fair value of gold sold to determines the price at which tax is due. Gold is not subject to tax when it's purchased. It's not considered income. If you sell it later, you'll have a taxable gain if the price goes up.
Gold can be used as collateral for loans. Lenders seek to get the best return when you borrow against your assets. For gold, this means selling it. There's no guarantee that the lender will do this. They might keep it. They may decide to resell it. Either way you will lose potential profit.
So to avoid losing money, you should only lend against your gold if you plan to use it as collateral. It is better to leave it alone.
Is it a good retirement strategy to buy gold?

While buying gold as an investment may seem unattractive at first glance it becomes worth the effort when you consider how much gold is consumed worldwide each year.
Physical bullion bar is the best way to invest in precious metals. But there are many other options for investing in gold. The best thing to do is research all options thoroughly and then make an informed decision based on what you want from your investments.
If you're not looking to secure your wealth, it may be worth considering purchasing shares in mining equipment or companies that extract gold. If you need cash flow from an investment, purchasing gold stocks is a good choice.
ETFs allow you to invest in exchange-traded funds. These funds give you exposure, but not actual gold, by investing in gold-related securities. These ETFs usually include stocks of precious metals refiners or gold miners.
What Precious Metals Can You Invest in for Retirement?

These precious metals are among the most attractive investments. They are both simple to purchase and sell, and they have been around for a long time. These are great options to diversify your portfolio.
Gold: The oldest form of currency known to man is gold. It's also very safe and stable. It's a great way to protect wealth in times of uncertainty.
Silver: The popularity of silver has always been a concern for investors. It's a good choice for those who want to avoid volatility. Silver is more volatile than gold. It tends to rise rather than fall.
Platinum: This precious metal is also becoming more popular. It's durable and resists corrosion, just like gold and silver. It is however more expensive than its counterparts.
Rhodium – Rhodium is used to make catalytic conversions. It is also used in jewelry-making. It is also very affordable in comparison to other types.
Palladium (or Palladium): Palladium can be compared to platinum, but is much more common. It's also more accessible. This is why it has become a favourite among investors looking for precious metals.
How much are gold IRA fees?

A monthly fee of $6 for an Individual Retirement Account is charged. This fee covers account maintenance fees, as well any investment costs that may be associated with your investments.
If you wish to diversify your portfolio, you may need to pay additional fees. The fees you pay will vary depending on the type of IRA that you choose. Some companies offer free checking, but charge monthly fees for IRAs.
A majority of providers also charge annual administration fees. These fees range from 0% to 1%. The average rate is.25% each year. These rates can be waived if the broker is TD Ameritrade.
Who holds the gold in a gold IRA?

The IRS considers any individual who holds gold "a form of income" that is subject to taxation.
You must have gold at least $10,000 and it must be stored for at the least five years in order to take advantage of this tax-free status.
Owning gold can also help protect against inflation and price volatility, but it doesn't make sense to hold gold if you're not going to use it.
You will need to declare the value of gold if you intend on selling it one day. This could impact how capital gains taxes you owe for cash investments.
Consult a financial advisor or accountant to determine your options.
Statistics
External Links
How To
Guidelines for Gold Roth IRA

The best way to invest for retirement is by starting early. As soon as you become eligible, which is usually around age 50, start saving and keep it up throughout your career. It's vital to contribute enough money each year to ensure adequate growth on an ongoing basis.
Additionally, tax-free opportunities like a traditional 401k or SEP IRA are available. These savings vehicles enable you to make contributions while not paying any taxes on the earnings, until they are withdrawn. These savings vehicles can be a great option for individuals who don't qualify for employer matching funds.
Save regularly and continue to save over time. You'll miss out on any potential tax benefits if you're not contributing the maximum amount allowed.
—————————————————————————————————————————————————————————————–
By: Kevin Helms
Title: Ferrari Embraces Cryptocurrency for Luxury Sports Car Purchases
Sourced From: news.bitcoin.com/ferrari-starts-accepting-crypto-payments-for-luxury-sports-cars/
Published Date: Sun, 15 Oct 2023 07:30:14 +0000
Did you miss our previous article…
https://altcoinirareview.com/nigerian-central-bank-lifts-forex-restrictions-an-analysis/