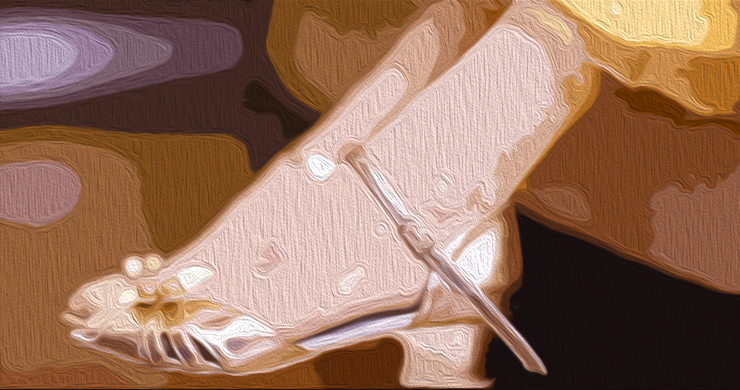 Defi Market Rebounds as TVL Reaches $41.42 Billion
Amidst the recent surge in the crypto economy, the total value locked (TVL) in decentralized finance (defi) protocols has surpassed the $40 billion mark. This is a significant milestone, considering that the TVL had remained below this level since mid-August. At present, the top 100 defi coins by market capitalization are inching closer to the $50 billion mark.
Since October 23, the TVL in defi has consistently exceeded $40 billion. As of Thursday, it currently stands at $41.42 billion, based on data from defillama.com. Notably, all ten leading defi protocols by TVL have witnessed double-digit gains in the past week.
Leading the pack are Summer Finance and Aave, both experiencing gains of over 20% during this period. Rocket Pool and Lido Finance have also seen substantial increases. The TVL in defi hasn't reached this level since August 15, 2023.
Strong Monthly Gains for Most Top 10 Defi Protocols
Over a 30-day period, nine out of the top ten defi protocols by TVL size have posted gains. However, Uniswap recorded a monthly loss of 15.94%. The standout gainers for the month were Aave and Justlend, each securing gains of around 17.15%.
Out of the total $41.42 billion TVL, $20.62 billion is locked in ethereum (ETH) liquid staking protocols, representing 49.78% of the current defi TVL. This is primarily due to the thriving ethereum liquid staking market. Additionally, four of the top ten defi protocols are focused on lending.
Defi Tokens Show Resilience in the Market
While the TVL in defi has shown significant improvement, the top 100 defi coins are currently valued at $49.95 billion. These defi tokens have witnessed a global trade volume of $41.97 billion in the past 24 hours. Among the top ten, chainlink (LINK) experienced the largest increase this week, rising by 43.1% against the U.S. dollar.
Other tokens that have performed well include Lido's DAO token (LDO), which increased by 22%, and Injective (INJ), which saw a growth of 37.7%. Several other tokens, such as SURE, TRB, BOND, and KWENTA, have also witnessed notable gains in the past week. However, STPT, BNT, NRV, and RBN experienced losses ranging from 4% to 13%.
Despite the overall positive trend in the crypto market, 17 coins from the top 100 defi coins recorded losses this week.
Join the Discussion
What are your thoughts on the latest developments in the world of decentralized finance? Feel free to share your opinions and insights in the comments section below.
Frequently Asked Questions
Can I keep a Gold ETF in a Roth IRA

While a 401k may not offer this option for you, it is worth considering other options, such an Individual Retirement Plan (IRA).
A traditional IRA allows for contributions from both employer and employee. Another option is to invest in publicly traded corporations with an Employee Stockownership Plan (ESOP).
An ESOP provides tax advantages because employees share ownership of company stock and profits the business generates. The money invested in the ESOP is then taxed at lower rates than if it were held directly in the hands of the employee.
Also available is an Individual Retirement Annuity. An IRA allows for you to make regular income payments during your life. Contributions to IRAs can be made without tax.
How much should precious metals make up your portfolio?

To answer this question, we must first understand what precious metals are. Precious metals are those elements that have an extremely high value relative to other commodities. They are therefore very attractive for investment and trading. Today, gold is the most commonly traded precious metal.
However, many other types of precious metals exist, including silver and platinum. The price of gold fluctuates, but it generally remains stable during times of economic turmoil. It is also relatively unaffected both by inflation and deflation.
All precious metals prices tend to rise with the overall market. That said, they do not always move in lockstep with each other. If the economy is struggling, the gold price tends to rise, while the prices for other precious metals tends to fall. Investors expect lower interest rate, making bonds less appealing investments.
The opposite effect happens when the economy is strong. Investors prefer safe assets such as Treasury Bonds and demand fewer precious metals. Because they are rare, they become more pricey and lose value.
It is important to diversify your portfolio across precious metals in order to maximize your profit from precious metals investments. You should also diversify because precious metal prices can fluctuate and it is better to invest in multiple types of precious metals than in one.
How much are gold IRA fees?

The Individual Retirement Account (IRA), fee is $6 per monthly. This fee includes account maintenance fees as well as any investment costs related to your selected investments.
Diversifying your portfolio may require you to pay additional fees. These fees can vary depending on which type of IRA account you choose. Some companies offer free checking accounts, but charge monthly fees to open IRA accounts.
Most providers also charge an annual management fee. These fees range from 0% to 1%. The average rate is.25% per year. These rates are usually waived if you use a broker such as TD Ameritrade.
Statistics
External Links
How To
Online buying gold and silver is the best way to purchase it.

To buy gold, you must first understand how it works. Gold is a precious metal similar to platinum. Because of its resistance to corrosion and durability, it is very rare. It's difficult to use, so most people prefer purchasing jewelry made from it rather than actual bars.
Two types of gold coins are available today: the legal tender type and the bullion type. Legal tender coins are minted for circulation in a country and usually include denominations like $1, $5, $10, etc.
Bullion coins are only minted to be used for investment purposes. Their value increases over time because of inflation.
They can't be exchanged in currency exchange systems. If a person purchases $100 worth of gold, 100 grams of the gold will be given to him/her. The $100 value is $100. For every dollar spent, the buyer gets 1 gram of Gold.
The next thing you should know when looking to buy gold is where to do it from. There are a few options if you wish to buy gold directly from a dealer. First, you can visit your local coin store. Another option is to go through a reputable site like eBay. Finally, you can look into purchasing gold through private sellers online.
Individuals who sell gold at wholesale and retail prices are called private sellers. Private sellers typically charge 10% to 15% commission on each transaction. This means that you will get less back from a private seller than if you sell it through a coin shop or on eBay. This option is often a great one for investors in gold, as it gives you greater control over the item's value.
An alternative option to buying gold is to buy physical gold. While physical gold is easier than paper certificates to store, you still need to make sure it is safe. It is important to keep your physical gold safe in an impenetrable box such as a vault, safety deposit box or other secure container.
You can either visit a bank, pawnshop or bank to buy gold. A bank will be able to provide you with a loan for the amount of money you want to invest in gold. Small establishments that allow customers to borrow money for items they have brought are called pawnshops. Banks often charge higher interest rates then pawnshops.
The final option is to ask someone to buy your gold! Selling gold can also be done easily. It is easy to sell gold by contacting a company like GoldMoney.com. You can create a simple account immediately and begin receiving payments.
—————————————————————————————————————————————————————————————–
By: Jamie Redman
Title: Defi Surpasses $40 Billion in Total Value Locked, Signaling a Strong Recovery
Sourced From: news.bitcoin.com/value-locked-in-defi-surpasses-40-billion-marking-a-significant-recovery/
Published Date: Thu, 26 Oct 2023 22:00:49 +0000