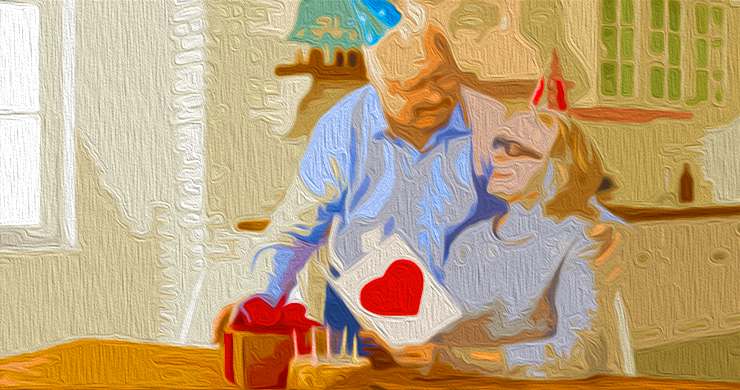 Worldcoin Updates Token Supply and Loan Agreements
Worldcoin, a project that utilizes iris biometrics for creating a unique human identity database, announced on Sunday that it is making changes to the distribution of its circulating WLD token supply and its market maker loan agreements. The project, which was launched in July, will reduce the loan amounts provided to market makers and will start rewarding operators with WLD instead of USDC.
WLD's circulating supply has now reached close to 134 million tokens, an increase from the initial 100 million tokens at its launch. In an update published on Sunday, the company stated that this increase is due to more than 800,000 new and existing users who have claimed approximately 34 million tokens through free grants. To enhance liquidity, Worldcoin offered 100 million WLD in loans to five market makers, with these loans set to expire on October 24, 2023.
The company, backed by Openai CEO Sam Altman, has extended these loans until December 15 but has reduced the overall loan amount to 75 million WLD. On October 24, market makers will have the option to return up to 25 million tokens or purchase them at a predetermined price, leading to a decrease in the circulating supply. In the coming month, rewards for operators of Worldcoin's Orb iris scanners will transition from USDC to WLD.
"The WLD token was initially launched with a relatively low circulating supply of just above 100M WLD," stated Worldcoin. "This was done with the aim of creating a network that includes as many human beings as possible. To achieve this, the majority of the WLD token supply will be distributed to new and existing users in the form of user grants over the years to come."
Worldcoin asserts that its iris biometric database will deter fraud and improve access to essential services such as banking and voting. However, privacy advocates and governments have expressed concerns about its centralized nature and data handling methods. Data regulators from France, Kenya, and other countries have raised questions.
Despite its rapid expansion, only 1.34% of Worldcoin's total token supply of 10 billion is currently in circulation. The initiative plans to continue awarding grants to expand its user community. These recent adjustments are intended to reduce the influence of market makers and provide better rewards to network participants.
Bitcoin.com News has previously reported that the majority of the WLD supply is currently held by Worldcoin and market makers. Presently, there are 750,157 unique addresses holding WLD, and the top 100 holders control 92.74% of the maximum supply.
What are your thoughts on Worldcoin's latest update? Feel free to share your opinions and comments about this topic in the section below.
Frequently Asked Questions
Should You Invest in Gold for Retirement?

The answer will depend on how many dollars you have saved so far and whether you had gold as an investment option at the time. If you are unsure which option to choose, consider investing in both options.
In addition to being a safe investment, gold also offers potential returns. It is a good choice for retirees.
While many investments promise fixed returns, gold is subject to fluctuations. Its value fluctuates over time.
This does not mean you shouldn't invest in gold. You should just factor the fluctuations into any overall portfolio.
Another benefit to gold is its tangible value. Gold is more convenient than bonds or stocks because it can be stored easily. It can also be transported.
You can always access your gold as long as it is kept safe. You don't have to pay storage fees for physical gold.
Investing in gold can help protect against inflation. You can hedge against rising costs by investing in gold, which tends to rise alongside other commodities.
It's also a good idea to have a portion your savings invested in something which isn't losing value. Gold rises in the face of a falling stock market.
Investing in gold has another advantage: you can sell it anytime you want. Just like stocks, you can liquidate your position whenever you need cash. You don't have to wait for retirement.
If you do decide to invest in gold, make sure to diversify your holdings. You shouldn't try to put all of your eggs into one basket.
Don't purchase too much at once. Start small, buying only a few ounces. Add more as you're able.
Remember, the goal here isn't to get rich quickly. It is to create enough wealth that you no longer have to depend on Social Security.
And while gold might not be the best investment for everyone, it could be a great supplement to any retirement plan.
Should you open a Precious Metal IRA

Before opening an IRA, it is important to understand that precious metals aren't covered by insurance. It is impossible to get back money if you lose your investment. This includes investments that have been damaged by fire, flooding, theft, and so on.
Protect yourself against this type of loss by investing in physical gold or silver coins. These items can be lost because they have real value and have been around for thousands years. They are likely to fetch more today than the price you paid for them in their original form.
Choose a reputable company with competitive rates and quality products if you are looking to open an IRA. It is also a smart idea to use a third-party trustee who will help you have access to your assets at all times.
Remember that you will not see any returns unless you are retired if you open an Account. Don't forget the future!
How does gold perform as an investment?

The supply and the demand for gold determine how much gold is worth. Interest rates also have an impact on the price of gold.
Gold prices are volatile due to their limited supply. You must also store physical gold somewhere to avoid the risk of it becoming stale.
Statistics
External Links
How To
Three ways to invest in gold for retirement

It is important to understand the role of gold in your retirement plan. You have many options for investing in gold if there is a 401K account at your workplace. You may also be interested in investing in gold beyond your workplace. For example, if you own an IRA (Individual Retirement Account), you could open a custodial account at a brokerage firm such as Fidelity Investments. You may also want to purchase precious metals from a reputable dealer if you don't already have them.
These are the three rules to follow if you decide to invest in gold.
Buy Gold with Your Money – You don't need credit cards, or to borrow money to finance your investments. Instead, deposit cash into your accounts. This will help to keep your purchasing power high and protect you against inflation.
Physical Gold Coins – Physical gold coins are better than a paper certificate. Physical gold coins can be sold much faster than paper certificates. There are no storage fees for physical gold coins.
Diversify your Portfolio. This is how you spread your wealth. You can invest in different assets. This will reduce your risk and give you more flexibility in times of market volatility.
—————————————————————————————————————————————————————————————–
By: Jamie Redman
Title: Worldcoin Adjusts Token Strategy; Shifts Orb Rewards and Alters Market Maker Agreements
Sourced From: news.bitcoin.com/worldcoin-adjusts-token-strategy-shifts-orb-rewards-and-alters-market-maker-agreements/
Published Date: Mon, 23 Oct 2023 18:30:24 +0000