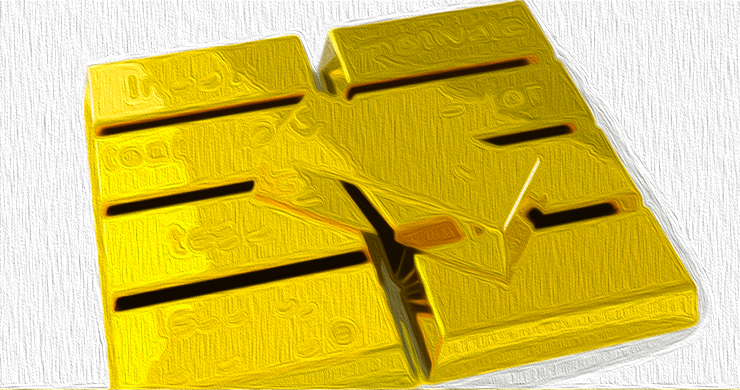 Rising Optimism and Increased Inflows
According to the latest digital asset fund flows report by Coinshares, the digital asset market experienced a surge in optimism at the end of October, resulting in a significant inflow of funds. In fact, the market saw a record-breaking $326 million in fund inflows, the highest single-week gain in one and a half years.
Bitcoin Dominates the Inflows
Out of the total inflows, Bitcoin (BTC) captured 90% of the funds at $296 million, showcasing the market's confidence in the leading cryptocurrency despite recent price increases. Coinshares researchers also observed substantial inflows into various alternative digital assets. However, Ethereum (ETH) experienced a $6 million outflow, indicating that the renewed optimism did not extend to the second-largest cryptocurrency.
Market Responds Positively to Current Conditions
The report suggests that the market is responding positively to the current conditions, with BTC leading the way in terms of investor interest and capital allocation. Interestingly, the research also highlights a $15 million influx into short bitcoin investment products, indicating a segment of the market hedging against potential future declines in bitcoin's value. This comes after BTC's rapid rise to $35,000, which wiped out $232 million in short positions in just one day.
Increased Investor Interest in Solana and Diversification
Solana (SOL) has also garnered increased investor interest, with $24 million in inflows reported. This indicates a broadening of investor interest beyond bitcoin, with alternative digital assets like SOL gaining traction and capturing a significant portion of market activity. Coinshares emphasizes the importance of diversification in the digital asset market and the potential opportunities that exist within various segments.
Regional Breakdown of Inflows
The report reveals that total assets under management (AUM) in the digital asset market now stand at $37.8 billion, the highest since May 2022. In terms of regional distribution, the United States accounted for only 12% of the flows, totaling $38 million. Coinshares attributes this to investors waiting for a spot-based exchange-traded fund (ETF). On the other hand, Canada ($134 million), Germany ($82 million), and Switzerland ($50 million) led in investments. Asia also saw its largest weekly influx at $28 million.
In conclusion, the digital asset market has experienced a surge in optimism, resulting in a record-breaking inflow of funds. Bitcoin remains the dominant player, capturing the majority of the inflows. However, alternative digital assets like Solana are also gaining investor interest. The market's response to current conditions, including the influx into short bitcoin investment products, showcases the evolving nature of the digital asset market. Diversification and potential opportunities within various segments further highlight the growth and potential of this market.
Frequently Asked Questions
Can the government steal your gold?

The government cannot take your gold because you own it. You worked hard to earn it. It belongs entirely to you. This rule may not apply to all cases. For example, if you were convicted of a crime involving fraud against the federal government, you can lose your gold. Also, if you owe taxes to the IRS, you can lose your precious metals. You can keep your gold even if your taxes are not paid.
How much gold should your portfolio contain?

The amount you make will depend on the amount of capital you have. A small investment of $5k-10k would be a great option if you are looking to start small. Then as you grow, you could move into an office space and rent out desks, etc. This way, you don't have to worry about paying rent all at once. You just pay per month.
It is also important to decide what kind of business you want to run. In my case, I run a website-creation company. Our clients pay us between $1000-2000/month and depending on their order. You should also consider the expected income from each client when you do this type of thing.
You won't get a monthly paycheck if you work freelance. This is because freelancers are paid. You might get paid only once every six months.
So you need to decide what kind of income you want to generate before you know how much gold you will need.
I recommend starting with $1k-$2k of gold and growing from there.
How does gold perform as an investment?

Supply and demand determine the gold price. Interest rates also have an impact on the price of gold.
Due to their limited supply, gold prices fluctuate. You must also store physical gold somewhere to avoid the risk of it becoming stale.
Statistics
External Links
How To
Tips to Invest in Gold

Investing in Gold remains one of the most preferred investment strategies. This is because there are many benefits if you choose to invest in gold. There are many ways to invest gold. There are many ways to invest in gold. Some prefer buying physical gold coins while others prefer gold ETFs (Exchange Traded Funds).
Before buying any type gold, it is important to think about these things.
First, verify that your country permits gold ownership. If you have permission to possess gold in your country, you can then proceed. If not, you may want to consider purchasing gold from overseas.
Second, it is important to know which type of gold coin you are looking for. You can choose between yellow gold and white gold as well as rose gold.
Thirdly, it is important to take into account the gold price. It is best to begin small and work your ways up. One thing that you should never forget when purchasing gold is to diversify your portfolio. You should invest in different assets such as stocks, bonds, real estate, mutual funds, and commodities.
Don't forget to keep in mind that gold prices often change. Be aware of the current trends.
—————————————————————————————————————————————————————————————–
By: Jamie Redman
Title: The Digital Asset Market Records Record-Breaking Inflows, Bitcoin Dominates
Sourced From: news.bitcoin.com/coinshares-report-shows-rising-optimism-in-digital-assets-drives-strongest-inflows-since-july-2022/
Published Date: Tue, 31 Oct 2023 10:00:49 +0000