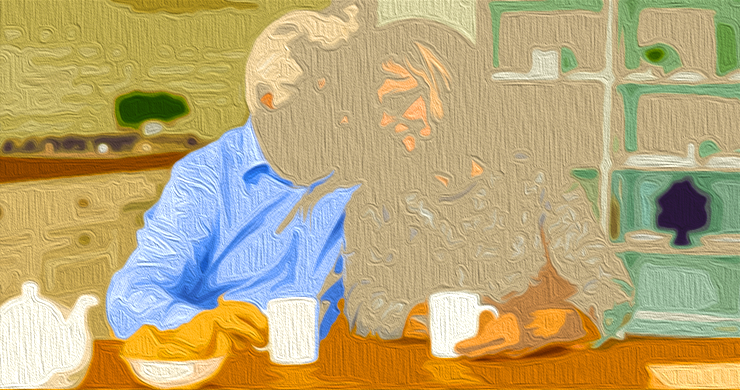 The world's ongoing political conflicts, particularly in Ukraine and Israel, have sparked significant growth in the stock prices of defense corporations. This uptick coincides with U.S. government officials endorsing substantial military budgets, leading to a surge in their investments in defense companies such as Palantir, L3Harris, Lockheed Martin, and Northrop Grumman.
Political Investments in Defense Corporations Amidst Global Conflicts
Since February 24, 2022, the U.S. has been a staunch ally of Ukraine in its skirmishes with Russia. This partnership includes a hefty allocation of roughly $75 billion intended to bolster Ukraine's military efforts. The recent hostilities between Hamas and Israel have added fuel to the fire, with a host of U.S. politicians championing military intervention. This increased tension has resulted in defense corporations' stock prices skyrocketing, outperforming a majority of Wall Street equities. For example, over the past month, Lockheed Martin's (NYSE: LMT) stock has seen a 3.8% increase.
Stocks of Northrop Grumman (NYSE: NOC), Palantir (NYSE: PLTR), and L3Harris (NYSE: LHX) have also seen substantial growth, with increases of over 13%, 10%, and 4.4% respectively. The social media platform X (formerly Twitter) hosts an account named "Unusual Whales," which has been highlighting the involvement of U.S. officials in defense corporations, particularly during these conflicts.
Transparency and Ethics of Politicians Profiting from War Stocks
The "Unusual Whales" account recently reported that another U.S. Congressman has once again invested in defense stocks ahead of the Israel and Palestine conflict. "Representative Josh Gottheimer bought up to $15,000 of Northrop Grumman Corp, NOC, on Sept. 26, 2023. He sits on the National Security Agency and Intelligence Committees," the account posted. This account has also unveiled a lengthy list of politicians from both the Democratic and Republican parties, who have invested millions in defense corporation stocks.
These investments can be verified on quiverquant.com, where one can find details about U.S. policymakers with substantial investments in Wall Street, particularly in defense corporation stocks. Other NOC investors include Democratic Congressman Daniel Goldman and Democratic Congresswoman Kathie Manning, while Republican Congressman Kevin Hern holds Lockheed Martin shares.
The Ethical Dilemma of Policymakers Investing in Defense Corporations
Even before the Israel-Hamas conflict, the Ukraine-Russia dispute led to a substantial number of U.S. politicians benefiting from their investments in defense corporations. The problem with such investments is the potential for a conflict of interest. Defense corporations are well-known for their heavy lobbying efforts, aiming to influence Congress and other government sectors. Their lobbying objectives include securing defense contracts, shaping defense policy, and maintaining high levels of military spending.
Many argue that U.S. politicians investing in defense stocks while endorsing wars presents a stark ethical issue. Anti-war activists argue that this situation poses a moral dilemma. They find it disconcerting that those tasked with safeguarding the nation's welfare are profiting from the escalation of war and violence. This intertwining of war politics and personal gain casts a shadow over the ethical foundation of governance, and raises questions about the integrity of political decision-making.
Frequently Asked Questions
What are the advantages of a IRA with a gold component?

There are many benefits to a gold IRA. You can diversify your portfolio with this investment vehicle. You control how much money goes into each account and when it's withdrawn.
You have the option of rolling over funds from other retirement account into a gold IRA. This will allow you to transition easily if it is your decision to retire early.
The best thing is that investing in gold IRAs doesn't require any special skills. They are readily available at most banks and brokerages. Withdrawals are made automatically without having to worry about fees or penalties.
There are, however, some drawbacks. Gold has historically been volatile. It's important to understand the reasons you're considering investing in gold. Are you seeking safety or growth? Is it for security or long-term planning? Only after you have this information will you make an informed decision.
You might want to buy more gold if you intend to keep your gold IRA for a long time. A single ounce will not be sufficient to meet all your requirements. Depending upon what you plan to do, you could need several ounces.
If you're planning to sell off your gold, you don't necessarily need a large amount. Even a single ounce can suffice. However, you will not be able buy any other items with those funds.
What are some of the benefits of a gold IRA

The best way to save money for retirement is to place it in an Individual Retirement Account. It is tax-deferred until it's withdrawn. You have complete control over how much you take out each year. There are many types to choose from when it comes to IRAs. Some are more suitable for students who wish to save money for college. Others are made for investors seeking higher returns. For example, Roth IRAs allow individuals to contribute after age 59 1/2 and pay taxes on any earnings at retirement. Once they start withdrawing money, however, the earnings aren't subject to tax again. This account is a good option if you plan to retire early.
An IRA with a gold status is like any other IRA because you can put money into different asset classes. Unlike a regular IRA you don't need to worry about taxes while you wait for your gains to be available. This makes gold IRA accounts excellent options for people who prefer to keep their money invested instead of spending it.
Another advantage to owning gold via an IRA is the ease of automatic withdraws. It means that you don't have to remember to make deposits every month. To make sure you don't miss any payments, you can also set up direct deductions.
Finally, the gold investment is among the most reliable. It is not tied to any country so its value tends stay steady. Even during economic turmoil the gold price tends to remain fairly stable. It is therefore a great choice for protecting your savings against inflation.
Can the government steal your gold?

The government cannot take your gold because you own it. You earned it through hard work. It belongs exclusively to you. This rule may not apply to all cases. If you are convicted of fraud against the federal government, your gold can be forfeit. You can also lose precious metals if you owe taxes. You can keep your gold even if your taxes are not paid.
Can I buy gold using my self-directed IRA

You can purchase gold with your self-directed IRA, but you must first open an account at a brokerage firm like TD Ameritrade. If you already have a retirement account, funds can be transferred to it.
The IRS allows individuals to contribute as high as $5,500 ($6,500 if they are married and jointly) to a traditional IRA. Individuals are allowed to contribute $1,000 each ($2,000 if married or filing jointly) to a Roth IRA.
If you do decide you want to invest your money in gold, you should look into purchasing physical bullion instead of futures contracts. Futures contract are financial instruments that depend on the gold price. These contracts allow you to speculate on future gold prices without actually owning it. But physical bullion refers to real gold and silver bars you can carry in your hand.
How does gold perform as an investment?

The supply and the demand for gold determine how much gold is worth. Interest rates are also a factor.
Due to their limited supply, gold prices fluctuate. Physical gold is not always in stock.
How can you withdraw from an IRA of Precious Metals?

First, decide if it is possible to withdraw funds from an IRA. You should also ensure that you have enough money to cover any fees and penalties associated with withdrawing funds.
You should open a taxable brokerage account if you're willing to pay a penalty if you withdraw early. This option will require you to pay taxes on the amount that you withdraw.
Next, you'll need to figure out how much money you will take out of your IRA. The calculation is influenced by several factors such as your age at withdrawal, the length of time you have owned the account and whether or not you plan to continue contributing to retirement plans.
Once you determine the percentage of your total saved money you want to convert into cash, then you need to choose which type IRA you will use. Traditional IRAs permit you to withdraw your funds tax-free once you turn 59 1/2. Roth IRAs have income taxes upfront, but you can access the earnings later on without paying additional taxes.
Once these calculations have been completed you will need to open an account with a brokerage. Many brokers offer signup bonuses or other promotions to encourage people to open accounts. To avoid unnecessary fees, however, try opening an account using a debit card rather than a credit card.
When you do finally decide to withdraw from your precious metallic IRA, you will need a safe space where you can safely store your coins. Some storage facilities will take bullion bars while others require you only to purchase individual coins. Before choosing one, consider the pros and disadvantages of each.
Bullion bars are easier to store than individual coins. However, each coin will need to be counted individually. On the flip side, storing individual coins allows you to easily track their value.
Some people prefer to keep their coins in a vault. Some prefer to keep them in a vault. You can still enjoy the benefits of bullion for many years, regardless of which method you choose.
Statistics
External Links
How To
Tips for Investing with Gold

Investing in Gold remains one of the most preferred investment strategies. There are many benefits to investing in gold. There are many ways to invest gold. There are many ways to invest in gold. Some prefer buying physical gold coins while others prefer gold ETFs (Exchange Traded Funds).
You should consider some things before you decide to purchase any type of gold.
First, verify that your country permits gold ownership. If your country allows you to own gold, then you are allowed to proceed. Or, you might consider buying gold overseas.
Secondly, you should know what kind of gold coin you want. You have options: you can choose from yellow gold, white or rose gold.
Thirdly, you should take into consideration the price of gold. It is best to start small and work your way up. It is important to diversify your portfolio whenever you purchase gold. Diversifying your portfolio should be a priority, including stocks, bonds and real estate.
Remember that gold prices are subject to change regularly. You need to keep up with current trends.
—————————————————————————————————————————————————————————————–
By: Jamie Redman
Title: How Global Unrest Influences Defense Stocks and Political Investments
Sourced From: news.bitcoin.com/congressional-investments-in-defense-stocks-raise-ethical-eyebrows-amidst-ongoing-wars/
Published Date: Tue, 17 Oct 2023 16:30:46 +0000
Did you miss our previous article…
https://altcoinirareview.com/bitcoin-investment-trends-a-shift-in-speculator-strategies/