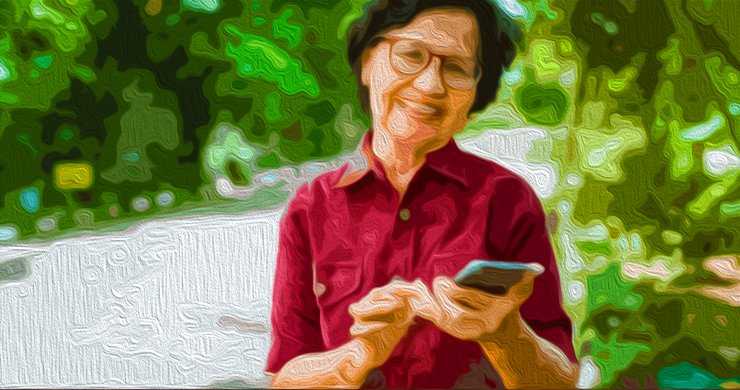 Grayscale's Bitcoin Trust, otherwise referred to as GBTC, has recently undergone a significant transformation in its market behavior. In January 2023, GBTC was trading at a substantial 48.31% markdown relative to its net asset value (NAV). This gap has now shrunk to 16.59%, indicating a significant shift in market sentiment and potential implications for investors.
Shrinking GBTC's Discount to NAV by the End of 2023
The largest bitcoin (BTC) trust, known as GBTC, has seen a notable improvement in terms of the previous discount to its NAV. In financial terms, the net asset value (NAV) serves as an indicator of a per-share value of a fund's underlying assets. Within the GBTC context, the NAV symbolizes the value of the BTC it holds, adjusted for liabilities and divided by its outstanding shares. It is essentially a measure of what each GBTC share should theoretically be worth, based on the market value of bitcoin.
Deviation of GBTC's Market Price from its NAV
The market price of GBTC can fluctuate from its NAV, resulting in either a discount or premium status. When GBTC trades at a price higher than its NAV, it is considered at a premium. On the other hand, if it trades below its NAV, it's at a discount. This percentage difference offers insights into market perceptions and investor sentiment around GBTC. Since the end of February 2021, GBTC has traded at a discount to its NAV. GBTC differs from traditional stocks as it doesn't offer an easy way to redeem shares for actual bitcoin, and shares are traded over-the-counter (OTC).
External Factors Influencing GBTC's Price Disparity
The structure of GBTC can lead to divergence in its market price from the underlying BTC value. Factors such as investor sentiment, market speculation, regulatory news, and liquidity considerations can further impact this price difference. A 48.31% discount in January 2023 indicated that GBTC shares were trading considerably below the bitcoin value they represented. This could have provided investors an opportunity to gain bitcoin exposure via GBTC at a lower price.
Current Market Dynamics and Potential for GBTC Shares
Fast forward to the present day and the discount has reduced to 16.59%, suggesting a change in market dynamics and a potential increase in demand for GBTC shares. The shrinking discount suggests a potential positive shift in GBTC's market sentiment. For investors, purchasing GBTC at a discount could be a lucrative deal, as they gain exposure to BTC at a reduced price. However, the future is unpredictable, and there's no guarantee that the discount will continue to narrow at the same pace or even turn into a premium.
Grayscale's Endeavor to Transform GBTC into an ETF
Currently, Grayscale is vigorously attempting to convince the U.S. Securities and Exchange Commission (SEC) to convert GBTC into an exchange-traded fund (ETF). With a gentle push from the judiciary, Grayscale has managed to carve out some flexibility in this endeavor, but the outcome remains uncertain. Simultaneously, the SEC is parsing the details of more than half a dozen spot bitcoin ETF proposals from industry giants such as Fidelity, Blackrock, and Franklin Templeton.
Your Thoughts on GBTC's Discount Tightening
What are your thoughts on the shrinking discount of GBTC? We would love to hear your opinions and thoughts on this subject. Please share them below.
Frequently Asked Questions
What is the value of a gold IRA

There are many benefits to a gold IRA. It's an investment vehicle that allows you to diversify your portfolio. You have control over how much money goes into each account.
You have the option of rolling over funds from other retirement account into a gold IRA. This allows you to easily transition if your retirement is early.
The best thing about investing in gold IRAs is that you don't need any special skills. They are offered by most banks and brokerage companies. Withdrawals are made automatically without having to worry about fees or penalties.
That said, there are drawbacks too. Gold has always been volatile. Understanding why you invest in gold is crucial. Is it for growth or safety? Is it for insurance purposes or a long-term strategy? Only then will you be able make informed decisions.
If you are planning to keep your Gold IRA indefinitely you will want to purchase more than one ounce. A single ounce isn't enough to cover all of your needs. Depending upon what you plan to do, you could need several ounces.
You don't have to buy a lot of gold if your goal is to sell it. Even one ounce is enough. You won't be capable of buying anything else with these funds.
How do I Withdraw from an IRA with Precious Metals?

First, determine if you would like to withdraw money directly from an IRA. Next, ensure you have enough cash on hand to pay any penalties or fees that could be associated with withdrawing funds.
Consider opening a taxable brokerage instead of an IRA if it is possible to pay a penalty if your withdrawal is made before the deadline. This option is also available if you are willing to pay taxes on the amount you withdraw.
Next, figure out how much money will be taken out of your IRA. The calculation is influenced by several factors such as your age at withdrawal, the length of time you have owned the account and whether or not you plan to continue contributing to retirement plans.
Once you know how much of your total savings to convert to cash, it's time to choose the type of IRA that you want. While traditional IRAs are tax-free, Roth IRAs can be withdrawn at any time after you reach 59 1/2. However, Roth IRAs will charge income taxes upfront and allow you to access your earnings later without additional taxes.
After these calculations have been completed, you will need to open a brokerage bank account. To encourage customers to open accounts, brokers often offer signup bonuses and promotions. Avoid unnecessary fees by opening an account with your debit card, rather than your credit card.
When you finally get around to making withdrawals from your precious metal IRA, you'll need a safe place where you can store your coins. Some storage areas will accept bullion, while others require you to purchase individual coins. You'll have to weigh the pros of each option before you make a decision.
For example, storing bullion bars requires less space because you aren't dealing with individual coins. But you will have to count each coin separately. However, you can easily track the value of individual coins by storing them in separate containers.
Some people like to keep their coins in vaults. Others prefer to store them in a safe deposit box. You can still enjoy the benefits of bullion for many years, regardless of which method you choose.
Do You Need to Open a Precious Metal IRA

Before opening an IRA, it is important to understand that precious metals aren't covered by insurance. You cannot recover any money you have invested. This includes any loss of investments from theft, fire, flood or other circumstances.
Protect yourself against this type of loss by investing in physical gold or silver coins. These items can be lost because they have real value and have been around for thousands years. If you were to offer them for sale today, they would likely fetch you more than you paid when you bought them.
If you decide to open an IRA account, choose a reputable company that offers competitive rates and products. Consider using a third-party custody company to keep your assets safe and allow you to access them at any time.
You won't get any returns until you retire if you open an account. Keep your eyes open for the future.
Statistics
External Links
How To
How to Buy Physical Gold in An IRA

An easy way to invest gold is to buy shares from gold-producing companies. However, this method comes with many risks because there's no guarantee that these companies will continue to survive. Even if they survive, there's always the risk that they will lose money due fluctuations in gold prices.
The alternative is to buy physical gold. You can either open an account with a bank, online bullion dealer, or buy gold directly from a seller you trust. The advantages of this option include the ease of access (you don't need to deal with stock exchanges) and the ability to make purchases when prices are low. It is also easier to check how much gold you have stored. A receipt will be sent to you indicating exactly how much you paid. This will allow you to see if there were any tax omissions. You have less risk of theft when investing in stocks.
However, there can be some downsides. There are some disadvantages, such as the inability to take advantage of investment funds and interest rates from banks. Additionally, you won't be able diversify your holdings. You will remain with the same items you bought. Finally, tax man may want to ask where you put your gold.
BullionVault.com has more information about how to buy gold in an IRA.
—————————————————————————————————————————————————————————————–
By: Jamie Redman
Title: Grayscale's Bitcoin Trust GBTC: Market Sentiment Shifts and Implications for Investors
Sourced From: news.bitcoin.com/grayscales-bitcoin-trust-discount-to-nav-narrows-sharply-to-a-16-59-gap/
Published Date: Fri, 13 Oct 2023 16:30:29 +0000