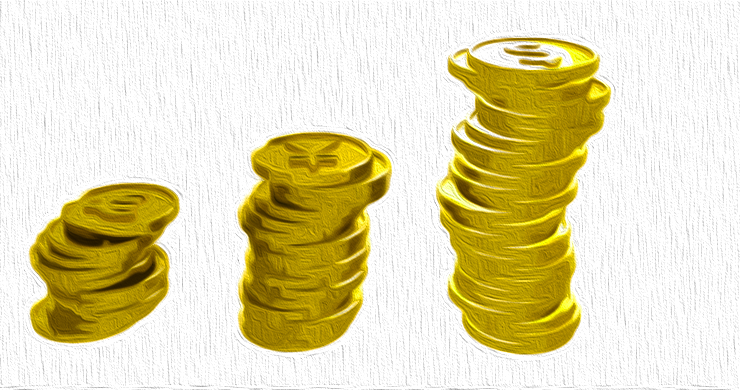 Jamie Dimon Shares Economic Outlook
The CEO of JPMorgan Chase, Jamie Dimon, recently discussed his outlook on the U.S. economy, inflation, and future interest rate hikes in an interview with Yahoo Finance Live. Dimon expressed concerns about the possibility of inflation being more persistent than anticipated and highlighted that the government's fiscal and monetary stimulus over the past few years has been greater than many realize.
Expectations of More Interest Rate Hikes
Dimon also shared his expectations of more interest rate hikes from the Federal Reserve (Fed). While the Fed decided to pause raising interest rates during its recent Federal Open Market Committee (FOMC) meeting, Dimon believes that the central bank may continue to raise rates in the future. He stated, "I suspect that they may not be done… I just think there's a higher chance than probably other people think."
Uncertainty Surrounding Rate Hikes
Although Dimon did not provide specific predictions about the magnitude of future rate hikes, he suggested that the Federal Reserve could potentially raise interest rates by 25, 50, or even 75 basis points more. He emphasized that there is a higher chance of this happening than what others may believe.
Fed's Statement on Economic Activity and Inflation
Following the FOMC meeting, the Fed released a statement acknowledging the strong pace of economic activity in the third quarter. However, the committee expressed concerns about tighter financial and credit conditions impacting economic activity, hiring, and inflation. The extent of these effects remains uncertain, and the committee is closely monitoring inflation risks.
Dimon's View on Inflation and Stimulus
Dimon shared his view on inflation, stating that there is a chance it could be stickier than people think. He also highlighted that the fiscal and monetary stimulus implemented in recent years has been more significant than commonly perceived. With unemployment at a low level, Dimon emphasized the need to observe the situation closely.
Previous Warnings and Concerns
This is not the first time Dimon has expressed concerns about the economy. In September, he warned that the Fed could potentially raise interest rates to 7%, which could lead to stagflation in the U.S. economy. In October, Dimon identified two "extraordinary" storm clouds impacting the economy: the large fiscal spending and high deficits, and geopolitical risks. He described the current period as one of the most dangerous times the world has seen in decades.
In conclusion, Jamie Dimon, the CEO of JPMorgan Chase, believes that inflation may persist longer than expected. He also anticipates more interest rate hikes from the Federal Reserve. However, the extent and timing of these rate hikes remain uncertain. Dimon's concerns about the economy, inflation, and geopolitical risks highlight the need for vigilance and careful observation in the coming months.
Frequently Asked Questions
What precious metal is best for investing?

Answering this question will depend on your willingness to take some risk and the return you seek. While gold is considered a safe investment option, it can also be a risky choice. If you are looking for quick profits, gold might not be the right investment. Silver is a better investment if you have patience and the time to do it.
If you don't desire to become rich quickly, gold may be your best option. Silver may be a better option for investors who want long-term steady returns.
What is a Precious Metal IRA and How Can You Benefit From It?

An IRA with precious metals allows you to diversify retirement savings into gold and silver, palladium, rhodiums, iridiums, osmium, or other rare metals. These are "precious metals" because they are hard to find, and therefore very valuable. These are excellent investments that will protect your wealth from inflation and economic instability.
Bullion is often used to refer to precious metals. Bullion refers to the actual physical metal itself.
Bullion can be bought through many channels, including online retailers, large coins dealers, and some grocery shops.
A precious metal IRA lets you invest in bullion direct, instead of purchasing stock. This means you'll receive dividends every year.
Precious metal IRAs are not like regular IRAs. They don't need paperwork and don't have to be renewed annually. Instead, you pay only a small percentage tax on your gains. Additionally, you have access to your funds at no cost whenever you need them.
Can the government take your gold?

Your gold is yours, so the government cannot confiscate it. It's yours, and you earned it by working hard. It belongs entirely to you. This rule could be broken by exceptions. If you are convicted of fraud against the federal government, your gold can be forfeit. Your precious metals can also be lost if you owe tax to the IRS. You can keep your gold even if your taxes are not paid.
How Do You Make a Withdrawal from a Precious Metal IRA?

You first need to decide if you want to withdraw money from an IRA account. Then make sure you have enough cash to cover any fees or penalties that may come with withdrawing funds from your retirement plan.
You should open a taxable brokerage account if you're willing to pay a penalty if you withdraw early. If you decide to go with this option, you will need to take into account the taxes due on the amount you withdraw.
Next, determine how much money you plan to withdraw from your IRA. The calculation is influenced by several factors such as your age at withdrawal, the length of time you have owned the account and whether or not you plan to continue contributing to retirement plans.
Once you know what percentage of your total savings you'd like to convert into cash, you'll need to determine which type of IRA you want to use. Traditional IRAs permit you to withdraw your funds tax-free once you turn 59 1/2. Roth IRAs have income taxes upfront, but you can access the earnings later on without paying additional taxes.
Once you have completed these calculations, you need to open your brokerage account. Brokers often offer promotional offers and signup bonuses to encourage people into opening accounts. Avoid unnecessary fees by opening an account with your debit card, rather than your credit card.
You will need a safe place to store your coins when you are ready to withdraw from your precious metal IRA. While some storage facilities accept bullion bars and others require that you purchase individual coins, others will allow you to store your coins in their own safe. Before choosing one, consider the pros and disadvantages of each.
Bullion bars, for example, require less space as you're not dealing with individual coins. But you will have to count each coin separately. However, individual coins can be stored to make it easy to track their value.
Some people like to keep their coins in vaults. Some people prefer to store their coins safely in a vault. Whatever method you choose to store your bullion, you should ensure it is safe and secure so you can enjoy its many benefits for many years.
Is it a good idea to open a Precious Metal IRA

The most important thing you should know before opening an IRA account is that precious metals are not covered by insurance. If you lose money in your investment, nothing can be done to recover it. All your investments can be lost due to theft, fire or flood.
Protect yourself against this type of loss by investing in physical gold or silver coins. These coins have been around for thousands and represent a real asset that can never be lost. If you were to sell them today, you would likely receive more than what you paid for them when they were first minted.
When opening an IRA account, make sure you choose a reputable company offering competitive rates and high-quality products. Consider using a third-party custody company to keep your assets safe and allow you to access them at any time.
Remember that you will not see any returns unless you are retired if you open an Account. Keep your eyes open for the future.
How much of your portfolio should be in precious metals?

This question can only be answered if we first know what precious metals are. Precious metals have elements with an extremely high worth relative to other commodity. They are therefore very attractive for investment and trading. Today, gold is the most commonly traded precious metal.
But, there are other types of precious metals available, including platinum and silver. The price for gold is subject to fluctuations, but stays relatively stable in times of economic turmoil. It also remains relatively unaffected by inflation and deflation.
In general, all precious metals have a tendency to go up with the market. They do not always move in the same direction. For example, when the economy is doing poorly, the price of gold typically rises while the prices of other precious metals tend to fall. Investors expect lower interest rates which makes bonds less appealing investments.
However, when an economy is strong, the reverse effect occurs. Investors choose safe assets such Treasury Bonds over precious metals. Since these are scarce, they become more expensive and decrease in value.
It is important to diversify your portfolio across precious metals in order to maximize your profit from precious metals investments. Additionally, since the prices of precious metals tend to rise and fall together, it's best to invest in several different types of precious metals rather than just focusing on one type.
Can I buy or sell gold from my self-directed IRA

You can purchase gold with your self-directed IRA, but you must first open an account at a brokerage firm like TD Ameritrade. If you have an existing retirement account, you can transfer funds to another one.
The IRS allows individuals up to $5.500 annually ($6,500 if you are married and filing jointly). This can be contributed to a traditional IRA. Individuals are allowed to contribute $1,000 each ($2,000 if married or filing jointly) to a Roth IRA.
If you do decide that you want to invest, it is a good idea to buy physical bullion and not in futures. Futures contracts can be described as financial instruments that are determined by the gold price. These contracts allow you to speculate on future gold prices without actually owning it. Physical bullion, however, is real gold and silver bars that you can hold in your hand.
Statistics
External Links
How To
The best way to buy gold (or silver) online

To buy gold, you must first understand how it works. Precious metals like gold are similar to platinum. It is rare and used as money due to its durability and resistance against corrosion. It's difficult to use, so most people prefer purchasing jewelry made from it rather than actual bars.
Today, there are two types available in gold coins: one is legal tender and the other is bullion. The legal tender coins are issued for circulation in a country. They usually have denominations such as $1, $5, $10, and so on.
Bullion coins are minted for investment purposes only, and their values increase over time due to inflation.
They aren't exchangeable in any currency exchange. For example, if a person buys $100 worth of gold, he/she gets 100 grams of gold with a value of $100. Every dollar spent on gold purchases, the buyer receives one gram of gold.
When looking to buy precious metals, the next thing you should be aware of is where it can be purchased. If you want to purchase gold directly from a dealer, then a few options are available. You can start by visiting your local coin shop. You can also go to a reputable website such as eBay. You can also look into buying gold online from private sellers.
Individuals selling gold at wholesale prices and retail prices are known as private sellers. Private sellers charge a 10% to 15% commission per transaction. Private sellers will typically get you less than a coin shop, eBay or other online retailers. This option is often a great choice for investing gold as it allows you more control over its price.
An alternative option to buying gold is to buy physical gold. You can store physical gold much more easily than you can with paper certificates. However, it still needs to be safe. You need to make sure that your physical gold is safe by storing it in an impenetrable container like a vault or safety depositbox.
You can either visit a bank, pawnshop or bank to buy gold. A bank will be able to provide you with a loan for the amount of money you want to invest in gold. The pawnshop is a small business that allows customers to borrow money to buy items. Banks usually charge higher interest rates that pawn shops.
Another way to purchase gold is to ask another person to do it. Selling gold is also easy. Set up a simple account with GoldMoney.com and you will start receiving payments instantly.
—————————————————————————————————————————————————————————————–
By: Kevin Helms
Title: CEO of JPMorgan Chase Warns of Persistent Inflation and More Interest Rate Hikes
Sourced From: news.bitcoin.com/jpmorgan-ceo-inflation-may-be-stickier-than-people-think-fed-may-raise-rates-further/
Published Date: Fri, 03 Nov 2023 00:01:44 +0000
Did you miss our previous article…
https://altcoinirareview.com/paypal-secures-fca-registration-in-the-uk-opening-doors-for-crypto-services-resumption-in-2024/