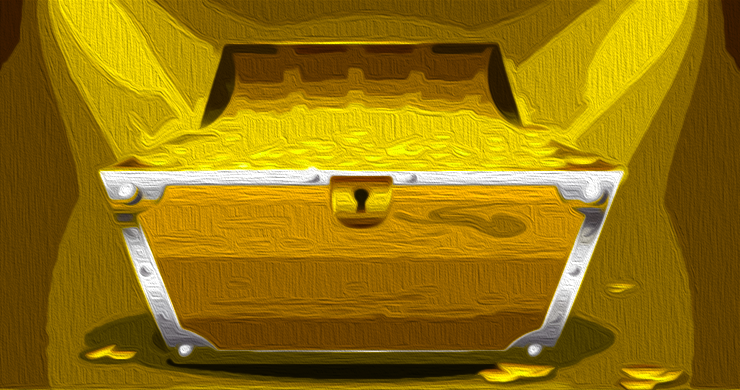 Introduction
The Brazilian Tax Authority (RBF) has recently published an article highlighting the significant growth of stablecoin trading in the country's cryptocurrency market. Stablecoins, which are tokens tied to the value of other currencies, have gained popularity due to their stability and potential for use as a means of payment. This article explores the dominance of Tether's USDT in the Brazilian market and the potential implications for cryptocurrency regulation.
Growth of Stablecoin Trading in Brazil
The RBF has reported a "vertiginous growth" in stablecoin trading, surpassing the volumes of cryptocurrencies like Bitcoin (BTC). These stablecoins, including USDT, USDC, and BRZ (a Brazilian real-pegged stablecoin), have become the most traded cryptocurrencies in Brazil. Among them, USDT has the highest trading volumes, accounting for 80% of all transactions in 2023.
USDT's Leadership in the Brazilian Market
The Brazilian tax authority has confirmed USDT's leadership in the Brazilian cryptocurrency market and recognizes its potential impact on future regulatory oversight. The institution acknowledges that the trading of stablecoins like Tether has superseded Bitcoin and other cryptocurrencies. This shift in dominance raises important considerations for tax and regulatory policies surrounding cryptocurrencies in Brazil.
USDT's Impressive Trading Volumes
Since 2019, USDT transactions in Brazil have exceeded 271 billion reals (approximately $54 billion). The trading volumes of USDT surpassed those of BTC in 2022 and have continued to rise steadily since then. Paolo Ardoino, CEO of Tether, attributes this growth to the usefulness of USDT in solving real-world problems, stating that when a product is genuinely beneficial, it naturally gains widespread adoption.
Reasons for Stablecoin Preference in Brazil
Brazilian experts have identified several reasons for the preference of stablecoins over traditional currencies like the US dollar. One key factor is the absence of administration or performance fees associated with stablecoins. Additionally, the presence of a 24-hour live liquid market for trading these assets provides greater accessibility and flexibility to Brazilian users.
Conclusion
The Brazilian Tax Authority's recognition of the significant growth of stablecoin trading in Brazil highlights the evolving landscape of the country's cryptocurrency market. Tether's USDT has emerged as the dominant stablecoin, surpassing Bitcoin and other cryptocurrencies in trading volumes. This development may have far-reaching implications for the regulation and taxation of cryptocurrencies in Brazil, prompting policymakers to closely monitor the use of stablecoins in the future.
What are your thoughts on the prevalence of Tether in the Brazilian cryptocurrency market? Share your opinions in the comments below.
Frequently Asked Questions
Can I buy or sell gold from my self-directed IRA

Your self-directed IRA can be used to purchase gold, but first you need to open an account with a brokerage firm such as TD Ameritrade. If you already have a retirement account, funds can be transferred to it.
The IRS allows individuals to contribute as high as $5,500 ($6,500 if they are married and jointly) to a traditional IRA. Individuals may contribute up to $1,000 ($2,000 if married, filing jointly) directly into a Roth IRA.
You might want to purchase physical bullion, rather than futures contracts if you are going to invest in gold. Futures contracts are financial instruments that are based on gold's price. These contracts allow you to speculate on future gold prices without actually owning it. Physical bullion, however, is real gold and silver bars that you can hold in your hand.
What is a gold IRA account?

People who wish to invest in precious metals can use Gold Ira accounts as a tax-free investment vehicle.
You can buy physical gold bullion coins at any time. To start investing in gold, it doesn't matter if you are retired.
An IRA allows you to keep your gold forever. When you die, your gold assets won't be subjected to taxes.
Your gold is passed to your heirs without capital gains tax. You don't need to include your gold in your final estate report, as it isn't part of the estate.
You'll first have to set up an individual retirement account (IRA) to open a gold IRA. Once you've done that, you'll receive an IRA custody. This company acts in the role of a middleman between your IRS agent and you.
Your gold IRA custody will take care of the paperwork and send the forms to IRS. This includes filing annual reports.
Once your gold IRA is established, you can purchase gold bullion coins. Minimum deposit is $1,000 The minimum deposit is $1,000. However, you will receive a higher percentage of interest if your deposit is greater.
Taxes will be charged on gold you have withdrawn from an IRA. If you take out the whole amount, you'll be subject to income taxes as well as a 10 percent penalty.
You may not be required to pay taxes if you take out only a small amount. However, there are exceptions. For example, taking out 30% or more of your total IRA assets, you'll owe federal income taxes plus a 20 percent penalty.
You shouldn't take out more then 50% of your total IRA assets annually. Otherwise, you'll face steep financial consequences.
Are You Ready to Invest in Gold?

How much money you have saved, and whether or not gold was an option when you first started saving will determine the answer. If you're unsure about which option to choose then consider investing in both.
You can earn potential returns on your investment of gold. This makes it a worthwhile choice for retirees.
Most investments have fixed returns, but gold's volatility is what makes it unique. As a result, its value changes over time.
However, it doesn't necessarily mean that you shouldn't invest your money in gold. Instead, it just means you should factor the fluctuations into your overall portfolio.
Another benefit to gold? It's a tangible asset. Gold is less difficult to store than stocks or bonds. It can also be carried.
Your gold will always be accessible as long you keep it in a safe place. Additionally, physical gold does not require storage fees.
Investing in gold can help protect against inflation. Because gold prices tend to rise along with other commodities, it's a good way to hedge against rising costs.
A portion of your savings can be invested in something that doesn't go down in value. When the stock market drops, gold usually rises instead.
Investing in gold has another advantage: you can sell it anytime you want. Just like stocks, you can liquidate your position whenever you need cash. You don't even have to wait until you retire.
If you do decide to invest in gold, make sure to diversify your holdings. You shouldn't try to put all of your eggs into one basket.
Don't buy too many at once. Begin by buying a few grams. Add more as you're able.
Don't expect to be rich overnight. It's not to get rich quickly, but to accumulate enough wealth to no longer need Social Security benefits.
Although gold might not be the right investment for everyone it could make a great addition in any retirement plan.
Statistics
External Links
How To
The best way online to buy gold or silver

To buy gold, you must first understand how it works. Precious metals like gold are similar to platinum. It's rare and often used to make money due its resistance and durability to corrosion. It's hard to use, so most people prefer buying jewelry made out of it to actual bars of gold.
There are two types currently available: legal tender and bullion. Legal tender coins are minted for circulation in a country and usually include denominations like $1, $5, $10, etc.
Bullion coin are not intended for investment. However, their value will increase with inflation.
They cannot be used in currency exchanges. For example, if a person buys $100 worth of gold, he/she gets 100 grams of gold with a value of $100. The buyer receives 1 gram of gold for every dollar spent.
When you are looking to purchase gold, the next thing to know is where to get it. If you want to purchase gold directly from a dealer, then a few options are available. You can start by visiting your local coin shop. Another option is to go through a reputable site like eBay. You might also consider buying gold from an online private seller.
Private sellers are individuals who offer gold for sale, either at wholesale prices or retail prices. When selling gold through private sellers, you pay a commission fee of 10% to 15% per transaction. A private seller will usually return less money than a coin shop and eBay. This option is often a great one for investors in gold, as it gives you greater control over the item's value.
An alternative option to buying gold is to buy physical gold. It is easier to store physical gold than paper certificates. But, you still have to take care of it. To ensure that your physical gold remains safe, you need to secure it in an impenetrable container such as a vault or safety deposit box.
If you are looking to purchase gold on your own, you have two options: a bank or an pawnshop. A bank can offer you a loan for the amount that you need to buy gold. These are small businesses that let customers borrow money against the items they bring to them. Banks typically charge higher interest rates than pawn shops.
Finally, another way to buy gold is to simply ask someone else to do it! Selling gold is easy too. Contact a company such as GoldMoney.com, and you can set up a simple account and start receiving payments immediately.
—————————————————————————————————————————————————————————————–
By: Sergio Goschenko
Title: Brazilian Tax Authority Acknowledges Growing Importance of Stablecoin Trading
Sourced From: news.bitcoin.com/brazilian-tax-authority-acknowledges-vertiginous-growth-of-stablecoin-trading/
Published Date: Wed, 01 Nov 2023 07:30:25 +0000