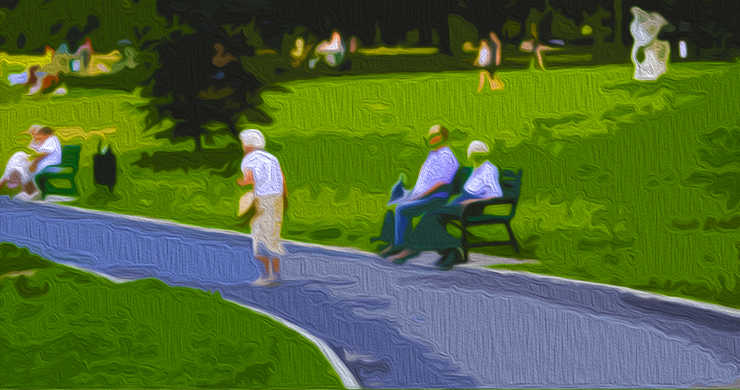 Robert Kiyosaki, the acclaimed author of "Rich Dad Poor Dad," predicts a significant surge in Bitcoin's price, forecasting it will reach $135,000. He also anticipates a substantial increase in the value of gold, with a price target of $3,700 in the foreseeable future. However, he forewarns those who save U.S. dollars, derogatorily referred to as "fake money," of impending financial difficulties.
Bitcoin, Gold, and Silver Price Predictions by Robert Kiyosaki
Robert Kiyosaki, the co-author of the 1997 best-seller "Rich Dad Poor Dad" with Sharon Lechter, shared his predictions on the future prices of gold, silver, and Bitcoin via social media platform X. His book has been featured on the New York Times Best Seller List for over six years, and over 32 million copies in 51 languages have been sold across 109 countries.
"Gold will soon shatter the $2,100 barrier and then skyrocket. You'll regret not buying gold when it was below $2,000. The next target for gold is $3,700," says Kiyosaki. He also predicts the price of silver to rise from $23 to $68 per ounce. He further elaborates:
"Bitcoin is testing the $30,000 mark. Its next target is $135,000… holders of fake dollars are in trouble. Please urge your friends to 'Wake up.' Be cautious."
Robert Kiyosaki on Inflation, Fiat Currency, and Cryptocurrency
On Tuesday, Kiyosaki elaborated on X: "Inflation impoverishes the poor and middle class since they work for and save dollars. However, inflation makes the rich wealthier. Why? Because today's affluent individuals work for and save gold, silver, and Bitcoin." He frequently refers to fiat currency, including the USD, as "fake money," while considering gold and silver as "God's money" and Bitcoin as "people's money."
The renowned author has repeatedly expressed his belief that cryptocurrency is the future and that fiat currency is on the brink of extinction. He has consistently warned about the potential downfall of the U.S. dollar.
Kiyosaki's Take on Bitcoin and Central Bank Digital Currency (CBDC)
Previously, Kiyosaki predicted that Bitcoin would become "priceless" once the Federal Reserve introduces a central bank digital currency (CBDC). He also urged investors to buy Bitcoin today, anticipating a rise in cryptocurrency demand as traditional markets like stocks, bonds, and real estate face a downturn.
Kiyosaki has made numerous predictions regarding Bitcoin, gold, and silver prices. In August, he suggested that a global economic crisis would catapult Bitcoin's price to $1 million, gold to $75,000, and silver to $60,000. In February, he anticipated that by 2025, Bitcoin would reach $500,000, gold would climb to $5,000, and silver would hit $500.
So, do you agree with Robert Kiyosaki's predictions on the price of Bitcoin, gold, and silver? We would love to hear your thoughts.
Frequently Asked Questions
How much of your IRA should include precious metals?

The most important thing you should know when investing in precious metals is that they are not just for wealthy people. You don't need to be rich to make an investment in precious metals. There are many ways that you can make money with gold and silver investments, even if you don't have much money.
You might consider purchasing physical coins, such as bullion bars and rounds. Also, you could buy shares in companies producing precious metals. You might also want to use an IRA rollover program offered through your retirement plan provider.
You will still reap the benefits of owning precious metals, regardless of which option you choose. These metals are not stocks, but they can still provide long-term growth.
And unlike traditional investments, they tend to increase in value over time. If you decide to sell your investment, you will likely make more than with traditional investments.
Can I buy gold using my self-directed IRA

While you can purchase gold from your self-directed IRA (or any other brokerage firm), you must first open a brokerage account such as TD Ameritrade. If you already have a retirement account, funds can be transferred to it.
The IRS allows individuals contributing up to $5.500 each ($6,500 if married, filing jointly) into a traditional IRA. Individuals can contribute up $1,000 per annum ($2,000 if they are married and jointly) directly to a Roth IRA.
If you do decide that you want to invest, it is a good idea to buy physical bullion and not in futures. Futures contracts can be described as financial instruments that are determined by the gold price. You can speculate on future prices, but not own the metal. But physical bullion refers to real gold and silver bars you can carry in your hand.
What does gold do as an investment?

The price of gold fluctuates based on supply and demand. Interest rates are also a factor.
Because of their limited supply, gold prices can fluctuate. Physical gold is not always in stock.
What Is a Precious Metal IRA?

A precious metal IRA lets you diversify your retirement savings to include gold, silver, palladium, rhodium, iridium, osmium, osmium, rhodium, iridium and other rare metallics. These are called "precious" metals because they're very hard to find and very valuable. They make excellent investments for your money and help you protect your future from inflation and economic instability.
Precious metals are sometimes called "bullion." Bullion refers to the actual physical metal itself.
You can buy bullion through various channels, including online retailers, large coin dealers, and some grocery stores.
A precious metal IRA lets you invest in bullion direct, instead of purchasing stock. This will ensure that you receive annual dividends.
Precious metal IRAs do not require paperwork nor annual fees, unlike regular IRAs. Instead, you pay a small percentage tax on the gains. Additionally, you have access to your funds at no cost whenever you need them.
Can the government seize your gold?

Because you have it, the government can't take it. You worked hard to earn it. It belongs exclusively to you. But, this rule is not universal. If you are convicted of fraud against the federal government, your gold can be forfeit. You can also lose precious metals if you owe taxes. However, even though your taxes have not been paid, you can still keep your precious metals, even though they are considered the property of United States Government.
Statistics
External Links
How To
A rising trend in gold IRAs

The gold IRA trend is growing as investors seek ways to diversify their portfolios while protecting against inflation and other risks.
Gold IRA owners can now invest in physical gold bullion or bars. It is tax-free and can be used by investors who aren't concerned about stocks and bond.
A gold IRA allows investors the freedom to manage their wealth without worrying about volatility in the markets. Investors can protect themselves from inflation and other possible problems by using the gold IRA.
Investors also have the benefit of physical gold, which has unique properties such durability, portability and divisibility.
The gold IRA also offers many other benefits, such as the ability to quickly transfer the ownership of the gold to heirs, and the fact the IRS doesn't consider gold a currency.
Investors who seek financial stability and a safe haven are finding the gold IRA increasingly attractive.
—————————————————————————————————————————————————————————————–
By: Kevin Helms
Title: Bitcoin Primed for $135,000 and Gold for Takeoff, According to Robert Kiyosaki
Sourced From: news.bitcoin.com/robert-kiyosaki-says-bitcoin-headed-for-135000-while-gold-will-soon-take-off/
Published Date: Sat, 21 Oct 2023 23:30:15 +0000
Did you miss our previous article…
https://altcoinirareview.com/economist-peter-schiff-warns-of-deep-recession-inflationary-depression-and-collapse-of-us-dollar-demand/