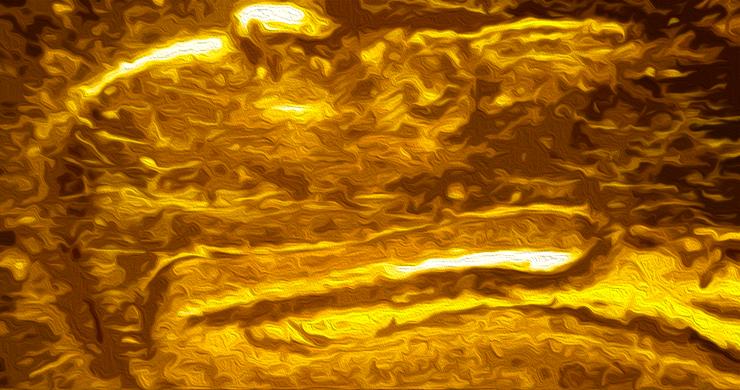 Bitcoin and Ethereum Navigate Through Market Uncertainty
The cryptocurrency market has remained strong despite a slump in global equities following a hawkish speech by U.S. Federal Reserve chairman Jerome Powell. As of Friday, November 10, 2023, the overall market valuation stands at $1.4 trillion, with a 24-hour global trade volume of $167 billion. Bitcoin (BTC) dominates the market with a 49.3% share, while Ethereum (ETH) holds a dominance of 17.4%.
Bitcoin
Bitcoin has shown a positive uptrend in its recent price action, breaking through the $37,000 resistance zone and settling just above that range. Oscillators present mixed signals, with the relative strength index (RSI) at a high 83, indicating potential overbought territory despite a neutral stance. The Stochastic holds at 74, maintaining neutrality, and the commodity channel index (CCI) stands at 162, hinting at a continued bullish run within a neutral zone.
Moving averages for bitcoin confirm a strong consensus for bullish sentiment across various time frames (10, 20, 30, 50, 100, and 200 days). This indicates a firm upward trend, with shorter-term exponential moving averages (EMAs) like the 10-day at $35,481 reinforcing recent gains, and longer-term averages such as the 200-day EMA at $28,496 confirming a solid upward trajectory over a more extended period.
The strength of bitcoin's bullish trend is further supported by its market behavior, with a 7.5% increase over the last week and an impressive 34.9% rise over the past month. This momentum is likely to attract speculative interest and drive prices to new heights before any potential corrective actions occur. Investors see this as a testament to bitcoin's resilience and its inherent value proposition in a fluctuating market.
Ethereum
Turning to Ethereum (ETH), the second-largest cryptocurrency, we observe a substantial week-on-week gain of 17.4%, with the price currently at $2,097. However, Ethereum's oscillators send warning signals, with an RSI at 80.3 indicating a possible correction and an overly bullish Stochastic at 90.6 resting at neutral. The CCI reinforces this caution with a high 262.3, emphasizing the bearish sentiment.
Ethereum's moving averages present a more positive outlook, similar to bitcoin's, with all indicators from the 10-day to the 200-day averages signaling strong upward momentum. The disparity between the shorter-term EMA at $1,937.7 and the longer-term SMA (200-day) at $1,777.4 suggests that while ether's immediate trend is still bullish, there's a potential risk of overheating that could prompt a near-term correction.
Ethereum's market capitalization currently stands at $252 billion, highlighting its significant growth of 33.1% over the past month. The volume and market cap demonstrate ethereum's liquidity and trader interest, indicating a healthy market for ETH. However, the elevated oscillator values raise concerns about sustainability and call for vigilance among traders regarding possible volatility.
To receive weekly updates on price analysis, register your email here.
What are your thoughts on today's bitcoin and ethereum market action? Share your opinions in the comments section below.
Frequently Asked Questions
What precious metal should I invest in?

Answering this question will depend on your willingness to take some risk and the return you seek. Although gold has traditionally been considered a safe investment choice, it may not be the most profitable. Gold may not be right for you if you want quick profits. If patience and time are your priorities, silver is the best investment.
If you're not looking to make quick money, gold is probably your best choice. Silver may be a better option for investors who want long-term steady returns.
What is the benefit of a gold IRA?

Many benefits come with a gold IRA. It's an investment vehicle that allows you to diversify your portfolio. You control how much money goes into each account and when it's withdrawn.
You also have the option to roll over funds from other retirement accounts into a gold IRA. This is a great way to make a smooth transition if you want to retire earlier.
The best part about gold IRAs? You don't have to be an expert. They're readily available at almost all banks and brokerage firms. Withdrawals can be made instantly without the need to pay fees or penalties.
But there are downsides. The volatility of gold has been a hallmark of its history. It's important to understand the reasons you're considering investing in gold. Do you want safety or growth? Is it for insurance purposes or a long-term strategy? Only when you are clear about the facts will you be able take an informed decision.
If you plan to keep your gold IRA indefinitely, you'll probably want to consider buying more than one ounce of gold. One ounce doesn't suffice to cover all your needs. You could need several ounces depending on what you plan to do with your gold.
You don't necessarily need a lot if you're looking to sell your gold. You can even get by with less than one ounce. However, you will not be able buy any other items with those funds.
How to Open a Precious Metal IRA

First, decide if an Individual Retirement Account is right for you. To open the account, complete Form 8606. For you to determine the type and eligibility for which IRA, you need Form 5204. This form should be filled within 60 calendar days of opening the account. Once you have completed this form, it is possible to begin investing. You could also opt to make a contribution directly from your paycheck by using payroll deduction.
To get a Roth IRA, complete Form 8903. Otherwise, the process is identical to an ordinary IRA.
To be eligible to have a precious metals IRA you must meet certain criteria. The IRS says you must be 18 years old and have earned income. Your earnings cannot exceed $110,000 per year ($220,000 if married and filing jointly) for any single tax year. Contributions must be made regularly. These rules apply to contributions made directly or through employer sponsorship.
An IRA for precious metals allows you to invest in gold and silver as well as platinum, rhodium, and even platinum. However, you won't be able purchase physical bullion. This means you won't be able to trade stocks and bonds.
Your precious metals IRA may also be used to invest in precious-metal companies. Some IRA providers offer this option.
However, there are two significant drawbacks to investing in precious metals via an IRA. They aren't as liquid as bonds or stocks. This makes it harder to sell them when needed. Second, they don't generate dividends like stocks and bonds. So, you'll lose money over time rather than gain it.
Statistics
External Links
How To
The best way to buy gold (or silver) online

You must first understand the workings of gold before you can purchase it. Precious metals like gold are similar to platinum. It's rare and often used to make money due its resistance and durability to corrosion. It is hard to use, so most people prefer jewelry made of it to real bars of gold.
Two types of gold coins are available today: the legal tender type and the bullion type. Legal tender coins are those that are intended for circulation in a country. They typically have denominations of $1, $5 or $10.
Bullion coins should only be used for investment purposes. Inflation can cause their value to increase.
They can't be exchanged in currency exchange systems. If a person purchases $100 worth of gold, 100 grams of the gold will be given to him/her. The $100 value is $100. For every dollar spent, the buyer gets 1 gram of Gold.
The next thing you should know when looking to buy gold is where to do it from. There are many options for buying gold directly from dealers. First, you can visit your local coin store. You can also try going through a reputable website like eBay. Finally, you can look into purchasing gold through private sellers online.
Individuals selling gold at wholesale prices and retail prices are known as private sellers. When selling gold through private sellers, you pay a commission fee of 10% to 15% per transaction. Private sellers will typically get you less than a coin shop, eBay or other online retailers. This option is often a great choice for investing gold as it allows you more control over its price.
You can also invest in gold physical. It is easier to store physical gold than paper certificates. But, you still have to take care of it. It is important to keep your physical gold safe in an impenetrable box such as a vault, safety deposit box or other secure container.
If you are looking to purchase gold on your own, you have two options: a bank or an pawnshop. A bank will be able to provide you with a loan for the amount of money you want to invest in gold. Pawnshops are small establishments allowing customers to borrow money against items they bring. Banks tend to charge higher interest rates, while pawnshops are typically lower.
Finally, another way to buy gold is to simply ask someone else to do it! Selling gold is also easy. You can contact a company like GoldMoney.com to set up an account and receive payments right away.
—————————————————————————————————————————————————————————————–
By: Jamie Redman
Title: Bitcoin, Ethereum Technical Analysis: Bullish Trends and Overbought Signals in BTC and ETH
Sourced From: news.bitcoin.com/bitcoin-ethereum-technical-analysis-bullish-trends-and-overbought-signals-in-btc-and-eth/
Published Date: Fri, 10 Nov 2023 12:11:52 +0000